Best Lip Plumper That Works? Dermatologist's Complete Guide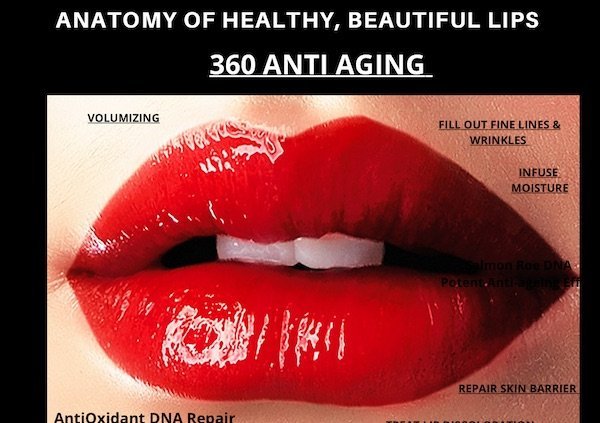 Full and well-defined lips imbue a sense of youth, health and attractiveness, hence the increasing popularity of products that promise to enhance the fullness of lips – also known as lip plumpers. But do these products really work and, if so, how? In this article we will explain how lip plumpers work, and introduce the best lip plumper without needles.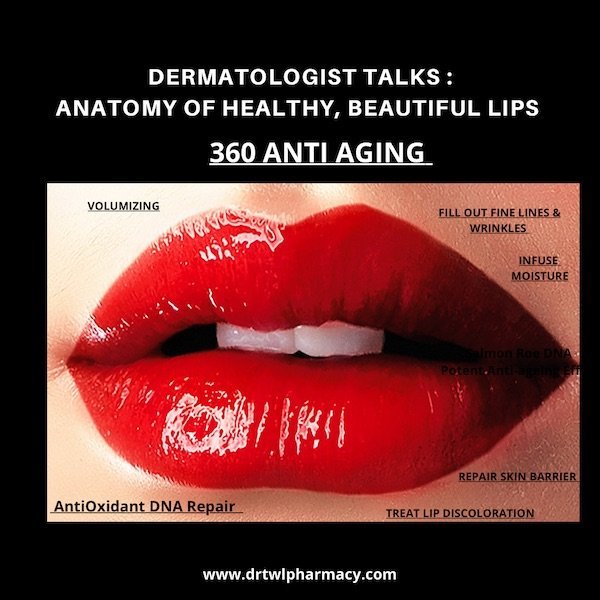 Lip Ageing Signs
The lips are a symbol of sensuality and intricately linked to beauty. According to Dr Teo Wan Lin, accredited Singapore dermatologist and chief scientific officer of Dr.TWL Dermaceuticals, "The health of the lips has been often neglected. We need to understand that like the rest of the skin, it undergoes skin aging."
The Best Lip Plumper is also Food-safe
The skin on the lips is thinner than the rest of the facial skin. It is what we call a mucosal area. This means it is absorbs skincare applied more. What would normally be regarded as safe for application on skin, if absorbed through a mucosal area can lead to toxicity. If the ingredient involved in the lip product formulation is questionable, be careful. We prefer food safe ingredients for formulations of lip products.
The best lip plumper is one that can target the underlying skin aging processes. What you should consider is also if it is food safe.
Looking for the Best Lip Plumper for Anti-aging?
"I want to break down the formulation of lip plumpers in the following way. Firstly, it should deliver the basic requirement of moisture. This means that the lips has to have an intact barrier to begin with. You may suffer from cheilitis, which is a type of lip eczema, if your lips are dry," according to Dr. Teo Wan Lin.
Dry Lip Problems Can Be Treated with an Effective Lip Balm
Suffer from dry lips? One will notice flaking, redness and stinging sensations if severe.
Cheilitis needs to be treated with topical prescription medications. If you only suffer from dry lips and do not have symptoms of lip eczema, use an effective lip moisturiser.
Apply a lip moisturizer daily to ensure that you do not develop lip eczema. Environmental stressors to the lips can be in the form of mask wearing. Mask-wearing has led to the term mask lip which has been coined. This is due to constant friction. Individuals who have a habit of lip smacking may also develop irritation. Saliva, present in the inside of our oral cavity should not be on skin for prolonged periods. Moreover, if saliva gets on skin on the lips, over a period of time, it causes skin irritation. The salivary enzymes can digest skin cells and cause face and lip eczema. In the oral cavity, the mucosa lining specially adapts to prevent irritation by saliva enzymes.
Repairing the Barrier to Restore Protective Functions
The best lip plumper formulation respects the important barrier function of the lip. Sodium hyaluronate is also known as hyaluronic acid. It is a food safe and effective ingredient for the use of lip plumping.
"Photo aging also occurs in the lips. Like the rest of this facial skin, ageing lips can also lose volume. This results in wrinkling and atrophy of the dermis which causes loss of volume. A full three dimensional enhancement of the lips is preferred to avoid a bee-stung artificial appearance," says Dr. Teo.
"Very little emphasis has been placed on lip care regimens simply because individuals do not understand the nature of lip care products. Here are my tips for ensuring your lips stay in tip top condition. Use a moisturizing scrub to remove dead skin which can cause exaggerated appearance of flaking and also to improve absorption."
This is why we think this might be be the top-recommended regimen for the best lip plumper effects for aging lips
The phytoceramide based lip scrub effectively dissolves into the lips, while its micro crystals do the job of gentle exfoliation. The lip plumper then delivers antioxidant ingredients such as grapeseed oil, which helps to factor oxidative stress and also reduce DNA damage. In addition, peptides used in the Ultra Intensive Treatment Lip Plumper have an identical structure to epidermal growth factor. This helps to stimulate DNA repair. It also encourages natural cell talk mechanisms that can plump up your lips. The best lip plumper also includes a mix of antioxidant ingredients that synergize to reduce pigmentation formation. Lip discoloration is a common complaint in lip aging. An effective lip care regimen and using safe lip formulas are important.
How do lip plumpers work?
Lip plumpers are cosmetic products that aim to create the appearance of increased lip volume.
Common ingredients found in lip plumpers are cinnamon essential oils, cayenne pepper, ginger extract, menthol and caffeine. Most of these ingredients work by mildly irritating the delicate skin on the lips, causing them to flush and swell temporarily. As a result, the irritants can cause a stinging sensation when used.
While lip plumpers containing irritants will produce instant lip volume, they may also cause contact urticaria. This leads to immediate swelling and redness at the area of contact.
For the best lip plumper without needles or irritable ingredients, try dermatologist-formulated Ultra-Intensive Treatment Lip Plumper. It boosts lip volume using the hydrating and healing ingredients of grapeseed extract, DNA extracted from salmon roe, and oligopeptides.
What are the active ingredients present in the best lip plumper?
Vitis vinifera
Grapes, or vitis vinifera, contain various active constituents that provide a broad spectrum of pharmacological and therapeutic effects on skin. A major compound called proanthocyanidin helps decrease the skin's production of proinflammatory cytokines.
Furthermore, proanthocyanidins also have the ability to stabilize collagen and elastin, the proteins found in our connective tissue. Proanthocyanidins strengthen collagen by allowing collagen cross-linkages that, in turn, promote protein strength and function. In short, this helps to improve the elasticity, flexibility and appearance of skin cells. Thereby, contributing to the plumping effect on the lips.
Salmon Roe DNA
Extracted from salmon roe, DNA is added to this lip plumper for anti-ageing effects. DNA, or deoxyribonucleic acid, is a molecule that carries genetic material.
Ageing happens via two pathways – intrinsic and extrinsic ageing. Intrinsic ageing refers to the genetically programmed decline in DNA functions and repair abilities that happens to our skin when we get older. To illustrate, skin thins and loses its elasticity over time, including on your lips.
Extrinsic ageing refers to physical or environment factors that age the skin. UV radiation is a major contributor to extrinsic ageing as UV light can damage the cells that develop tissue fibers for the skin's structure. Eventually, this causes the outermost skin layer to become more fragile and less elastic.
DNA extracted from salmon roes has the ability to promote wrinkle reduction and improve hydration of the lips. Additionally, salmon eggs are rich in proteins, vitamins and minerals, all of which contribute to the improvement of facial skin. In particular, salmon eggs contain vitamin A, a gold standard ingredient for wrinkle treatment that helps to smooth out fine lines on the lips.
Oligopeptides
Oligopeptides comprise of various amino acids and have rejuvenating effects on the skin. For example, they communicate with cytokines and chemokines.These are signals in our cells that regulate the production of collagen and elastin to promote tightening of the skin.
The oligopeptides used in the Ultra-Intensive Treatment Lip Plumper have an identical chemical structure to epidermal growth factor (EGF), a compound that stimulates skin growth and speeds wound recovery. By mimicking this structure, oligopeptides work as a healing agent to speed up the process of skin cell renewal, replacing older skin cells with younger ones.
The best lip plumper without needles
Save the trouble of testing out multiple lip plumpers on the market and go for the dermatologist-formulated Ultra-Intensive Treatment Lip Plumper.
The Ultra-Intensive Treatment Lip Plumper is the best lip plumper without needles that provides an immediate and lasting plumping effect using various hydrophilic (water-loving) ingredients. For example, phenols from grapeseed oil, Vitamin E and hyaluronic acid – to attract moisture from the air and keep it sealed in.
This lip plumper also contains DNA from salmon roe to reverse the effects of ageing. Additionally, it contains oligopeptides to boost collagen production. Together, these ingredients ensure that your lips remain plump and youthful.
https://drtwlderma.com/wp-content/uploads/2022/01/Full-Lips-Plumper.jpg
600
600
Administrator
https://drtwlderma.com/wp-content/uploads/2023/02/Logo-300x128.jpg
Administrator
2018-12-31 03:28:00
2022-01-07 18:21:52
Best Lip Plumper That Works? Dermatologist's Complete Guide