Best Moisturizer for Oily/Combination Skin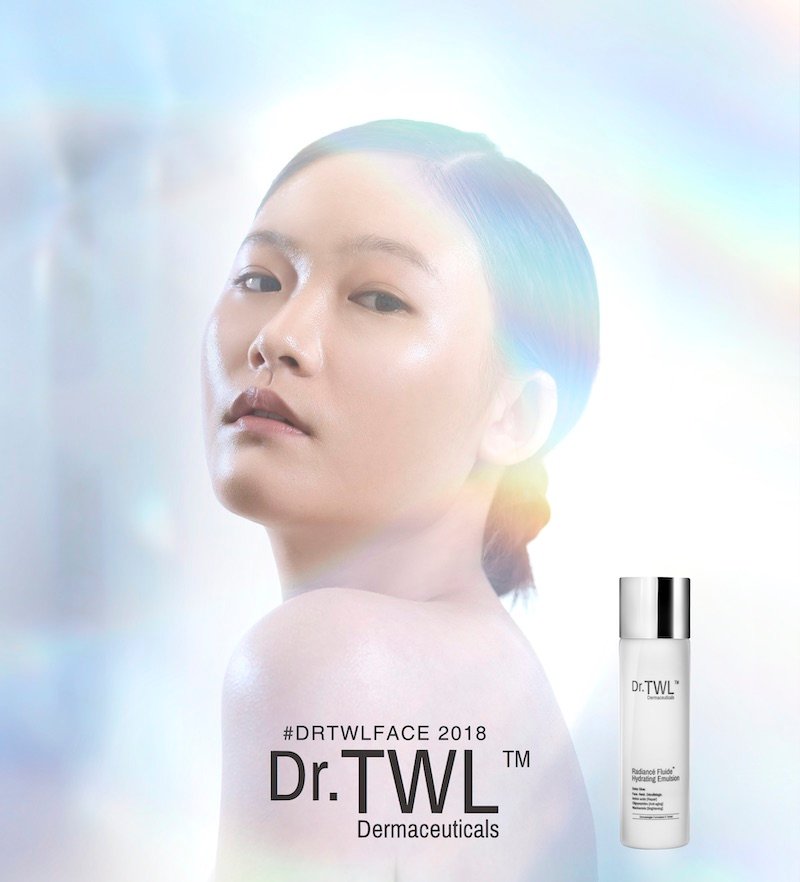 Introducing our fifth #DRTWLFACE finalist, Alicia Lo, @alicialoyx. In this exclusive interview, Alicia shares her beauty and skincare habits that help her to achieve that dewy and radiant glow with Dr. TWL Dermaceuticals' Radiancé FluideTM  Hydrating Emulsion.
1. What is your beauty routine to keep yourself looking gorgeous and what do you do to stay in shape?
My regular beauty routine consists of daily cleanse, tone, and moisturize. I've recently added sleeping mask into my beauty regime to keep my skin hydrated throughout the night, and I make sure to drink plenty of water every day. I'll make sure to exercise 2-3 times a week to stay fit and healthy.
2. What does beauty mean to you?
To me, beauty means being comfortable in your own skin, and letting confidence shine through. Nowadays, people are so caught up in chasing the epitome of an ideal body and face, so much so that we forget about what's inside. Although outer beauty gives us an added bonus, I feel that having a good personality makes us shine more.
3. Share with us 3 essentials in your closet (can be anything from fashion-beauty-lifestyle)
Firstly would be a denim jacket. Put on a denim jacket over a plain, simple outfit and you're good to go!
Next up would be my eyebrow pencil. No makeup is complete without doing the brows.
Lastly, a pair of white sneakers. White sneakers are perfect to match with almost every set of outfit, be it skirt or shorts.
4. What do you hope to gain/achieve in the contest?
Definitely exposure. I hope to gain more insights into not only modelling but skin care as well. I personally have combination skin, and I hope to learn more about my skin type and how to better take care of it. Also, I have always been interested in modelling but did not really have a chance to do so. Thus, this contest is a very good opportunity for me. It would also be great to create memories with the other girls and learn from them as well.
5. How do you define success and how do you measure up to your own definition?
Some people might define success as earning lots of money. However, success to me is achieving my own goals in life and enjoying the process in the meantime.
6. What makes you a butterfly beauty?
Butterflies are unique creatures, no one butterfly is the same. I see myself as a unique individual, and as time goes by, is slowly changing into a better version of me, just like a caterpillar evolving into a butterfly.
7. What are your three favourite products in the 7-Day Recovery Kit?
Radiancé FluideTM  Hydrating Emulsion
Our Radiancé FluideTM  Hydrating Emulsion is a light-weight moisturizer that helps you to achieve a natural dewy glow for your skin. Oily or combination skin types can look out for this moisturizer as it will not feel heavy on the skin, and is perfect as make-up base.
With amino acids for skin repair, oligopeptides for anti-ageing and niacinamide for brightening, you can get a moisturized and fresh look.
Amino Acids
Amino acids in our hydrating emulsion are mainly used for cellular repair, delivering nutrients to nourish our skin cells. As building blocks of our skin, amino acids are powerful molecules that regulate protein metabolism. They play a key role in proper skin barrier function, keeping the skin protected by damage and seals moisture inside, preventing transepidermal water loss. A lack of amino acids can compromise the barrier function.
With an ability to repair skin from within, amino acids can also acceleration your skin's wound healing process and help to repair minor skin injuries.
Oligopeptides
According to Dr. Teo Wan Lin, a dermatologist at Dr TWL Specialist Skin and Laser Centre, "Oligopeptides communicate with signals in our skin cells called cytokines and chemokines to produce more collagen, allowing tightening of your skin and to reverse ageing effects.
The oligopeptide in this moisturizer has an identical chemical structure to epidermal growth factor (EGF) that stimulates skin growth at cellular level and speed wound recovery. By mimicking the structure, oligopeptides work as a healing agent to renew skin and reduce thinning of the skin caused by ageing.
Niacinamide
This ingredient is loved for its brightening properties, refining skin texture and evening skin tone. They act as skin-whitening agents as they address melanin formation. The activity of tyrosinase, an enzyme in melanocytes, decreases, thus lowering the level of melanin in your skin cells when less melanin is produced. Melanocytes are the cells that synthesise melanin.
Niacinamide, a form of vitamin B3, has also shown to increase skin elasticity and reduce fine lines and wrinkles. Due to its soothing nature on the skin, niacinamide is an ideal ingredient to target pigmentation while boosting the skin's hydration. It keeps the skin moisturised as it boosts ceramide and fatty acid levels, keeping the skin glowing and well-hydrated.