Best Hyaluronic Acid Serum Demystified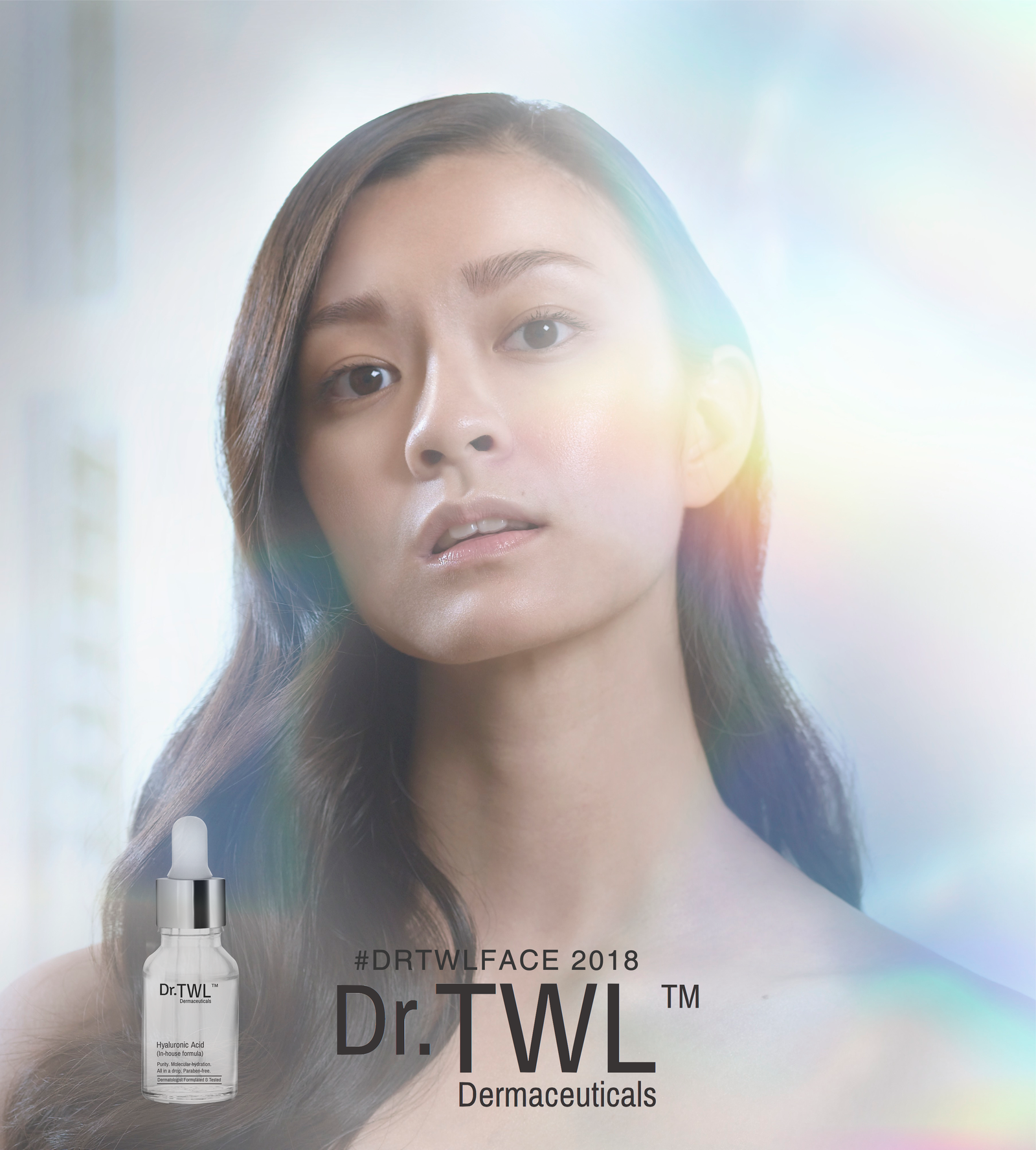 Introducing our third #DRTWLFACE finalist, Diana Lim, @xiaozhuzhu95. In this interview, Diana shares with us some of her beauty secrets to achieve the dewy radiance with Dr.TWL Dermaceuticals in-house formulated Hyaluronic Acid Serum.
1. What is your beauty routine to keep yourself looking gorgeous and what do you do to stay in shape?
My beauty routine is to clean my face daily which includes cleansing, facial wash, toner, serum, eye cream, moisturizer and lastly, sunscreen. The product is important but the way of washing and applying the products is important too. I always make sure that when I apply my products, I do it in an upwards manner. Also, I do facial scrubs about 2-3 times a week to remove any impurities that clog my skin.
Besides that, I play badminton occasionally during the weekends when I'm free but the main thing that keeps me in shape is my diet. I make sure that I eat a lot of vegetables in all my meals and very little carbohydrate intake during the night.
2. What does beauty mean to you?
Beauty to me is having confidence. To me, even if the person has an average look but with great confidence, it will make him/her look attractive and that's the beauty to it.
3. Share with us 3 essentials in your closet (can be anything from fashion-beauty-lifestyle)
The  would be my hair care set. My hair is very important to me and moreover, I only cut my hair once a year so it tends to have a higher possibility of being damaged. Therefore, by using the correct shampoo and conditioner, it ensures that my hair is in tip-top condition.
2nd item would be my facial scrub. Personally I have dull skin and by using facial scrub, it will help me remove all the dead skin and help in brightening my skin.
The 3rd item would be my sunscreen. I must apply sunscreen daily before I head out because I get sunburn very easily and I take very long to get back to my original skin tone. Having uneven skin tone and peeled skin is the last thing I would want especially if I am having a photoshoot soon.
4. What do you hope to gain/achieve in the contest?
This is the 1st time I'm participating in a beauty contest and I really hope to gain as much knowledge and exposure as possible. I've done a few modelling projects before but I came into this field unprepared and 0 knowledge hence I really want to take this opportunity to learn as much as possible.
5. How do you define success and how do you measure up to your own definition?
Success to me is being able to produce consistent results. There's much to learn and it's not shameful to fail in it. It's like trial and error, don't expect the right results by repeating the same thing over and over again. Try something new and out of the box and it might give you the success you want.
I keep myself in check, making sure I'm always on the right track and most importantly, learn from my mistake.
6. What makes you a butterfly beauty?
I'm an addict to beauty and when I've used a product that I love, I will continue to use it as it's for the benefit of my skin. There's a saying that there's no ugly women only lazy ones. By loving my skin, it's a simple reason why I should be a butterfly beauty.
7. What are your 3 favourite products in the 7-Day Recovery Kit?
Milk cleanser, Hyaluronic Acid Serum and the Radiance Fluide Hydrating Emulsion
Hyaluronic Acid (In-house Formula)
Hyaluronic Acid is a natural component found in the human body. This superstar ingredient has the ability to retain collagen, increase moisture and elasticity. However as one ages, hyaluronic acid gradually depletes, resulting in wrinkled and dull-looking skin. Furthermore, in Singapore's humid climate, sun exposure will accelerate the appearance of  'photoaged skin' (skin aging process due to sun exposure). Therefore, Dr.TWL Dermaceuticals' hyaluronic acid (in- house formula) helps to mitigate these issues related to sun exposure, dry or flaky skin by decreasing transepidermal water loss. It has the potential to regenerate and revitalise your skin's outer layers and brightening your skin by replenishing the moisture.
Our in-house hyaluronic acid serum is intensely concentrated with beneficial laboratory-grade sodium hyaluronate, freshly compounded for total skin hydration, sans parabens. Suitable for all skin types, including people with sensitive skin, oily skin, acne problems, redness-prone skin or eczema. Dr.Teo recommends to apply this in-house formulation for her acne-prone patients which helps in controlling oil production. Due to its natural calming benefit, it feels exceptionally gentle on your skin. This ideal pure fluid solution has delivered remarkable results with its lightweight hydration yet high moisturising concentration.
According to Dr.Teo Wan Lin, " Most commercial brands of hyaluronic acid products contain a concentration ranging between 0.001-0.1%, simply because of the cost of the molecule."  The Hyaluronic Acid Serum( in-house formula) is formulated with 1% laboratory-grade hyaluronic acid. This dermatologist formulated hyaluronic acid serum stands out when compared to commercial forms of hyaluronic acid. With a single drop, it instantly and intensely plumps up your skin, keeping dry skin at bay.
Comprising of anti-aging properties and top-quality hydrating compounds, it leads to visible results such as diminished fine lines, supple and healthy-looking skin with the additional hydrated glow. (Just a fun fact: One gram of hyaluronic acid can hold up to six litres of water).
How to use?
Apply 2-3 drops and gently spread over whole face every morning.
© 2017 Dr.TWL Dermaceuticals. All rights reserved.
—
SHOP THE STORY