Hormonal Acne Treatment: Dermatologist Guide
Hormonal Acne Treatment: Dermatologist Tips on How to Get Rid of Your Period Pimples
Hormonal acne is a term popularised by the public because of observations that acne flares up at a particular time of the month coinciding with the menstrual cycle. To dermatologists, however, all acne can be considered hormonal in nature. This is because of the complex interplay that the fluctuation of hormones has on the development of acne bumps. Acne itself is generally considered a condition that occurs in genetically predisposed individuals. There is another type of acne we know as occlusion acne, which is the same as maskne. However, the scope of our discussion for this article, will be on acne that occurs as a result of genetically mediated inflammation.
What causes hormonal acne?
Understanding hormonal acne treatment, according to dermatologists, requires understanding how acne forms.
Acne occurs first at the pubertal stage. This is because both boys and girls start secreting the male hormone testosterone which subsequently leads to increased activity of the oil glands. Genetics, oil production, as well as a type of bacteria we know propionibacterium acnes all have involvement in triggering off acne related inflammation. The process is known as comedogenesis. It is the formation of comedones that ultimately gives rise to a condition known as acne. Acne does not appear overnight. It usually takes about two weeks to a month for a microcomedone under the surface of the skin to surface. Even then, it is only observed as a whitehead or blackhead. These microcomedones undergo secondary infection and that is when you have acne papules and cysts.
Hormonal Acne Treatment: Dermatologist Perspective
Hormonal acne is specifically describing acne in adult females who otherwise are past the pubertal stage and continue to have acne that coincides with the menstrual cycle. It is important to review underlying causes in this group of individuals. Adult females who have persistent acne along with irregular menstrual cycles may actually have an underlying hormonal condition known as polycystic ovarian syndrome, also known as PCOS for short. In this group of individuals, there can be associated symptoms of hypertrichosis hirsutism, which is when there's excess hair growth. Critically there is an observation of irregular menstrual cycle along with adult onset acne. For this group of individuals, they should be reviewed by a gynecologist together with a dermatologist. This is to ensure that the underlying PCOS is adequately treated which can otherwise lead to infertility.
What triggers hormonal acne?
The triggers of hormonal acne are similar to acne in general. However, there could be additional factors such as its direct link to the menstrual cycle. A week before the onset of the menses, an adult female may observe an increase in acne bumps because of the surge of testosterone levels. Triggers for acne, in general, can include stress, poor facial hygiene, which causes an increase in accumulation of dirt, oil, grime and bacterial growth. These can cause secondary skin infections. Use of certain cosmetics can also be described as comedogenic. In addition, certain foods such as dairy products, and those with high sugar content, high saturated fat foods have all been implicated in the flare ups of acne. Stress is an important factor as well because of its direct effects on the immune system. Ultimately, acne is due to inflammation that undergoes modulation by the immune system.
Ask a Dermatologist: Hormonal Acne Treatment
How do we know if acne is hormonal?
As we have discussed at the beginning, it is much more accurate for us to regard all types of acne as hormonal as is the current evolving consensus amongst dermatologists, maskne and occlusion acne aside. This is because of the direct role that hormones play in the development of acne itself. However, for the scope of this article, we will zoom in on adult females who suffer from persistent acne even past puberty, as in this case, we are much more concerned about underlying health conditions such as polycystic ovarian syndrome. Hormonal acne, cystic acne, comedonal, acne, all these are terms that we use quite liberally in the online world of beauty and skincare. However, it is important for us to try to understand these terms more scientifically.
Hormonal Acne Treatment: Dermatologist Guide to Acne Types
There are two main ways to describe acne. First is in terms of the onset, whether it is pubertal, in which case we call it physiologic acne. Adult/hormonal acne, which is acne that goes beyond the age of puberty, and other types of acne which is due to physical factors such as the environment, or cosmetics used. The other method of describing acne is in terms of morphology. This essentially describes the appearance of the acne itself. Whiteheads and blackheads are what we know as comedones. Whiteheads are closed comedones and blackheads are open comedones. Papules are acne bumps that have gotten inflamed, possibly infected. These are larger, more painful than comedones. You have pustules which are essentially papules that have become infected most commonly with a gram negative bacteria leading to a phenomenon known as gram negative folliculitis. This is a secondary infection that can affect acne sufferers.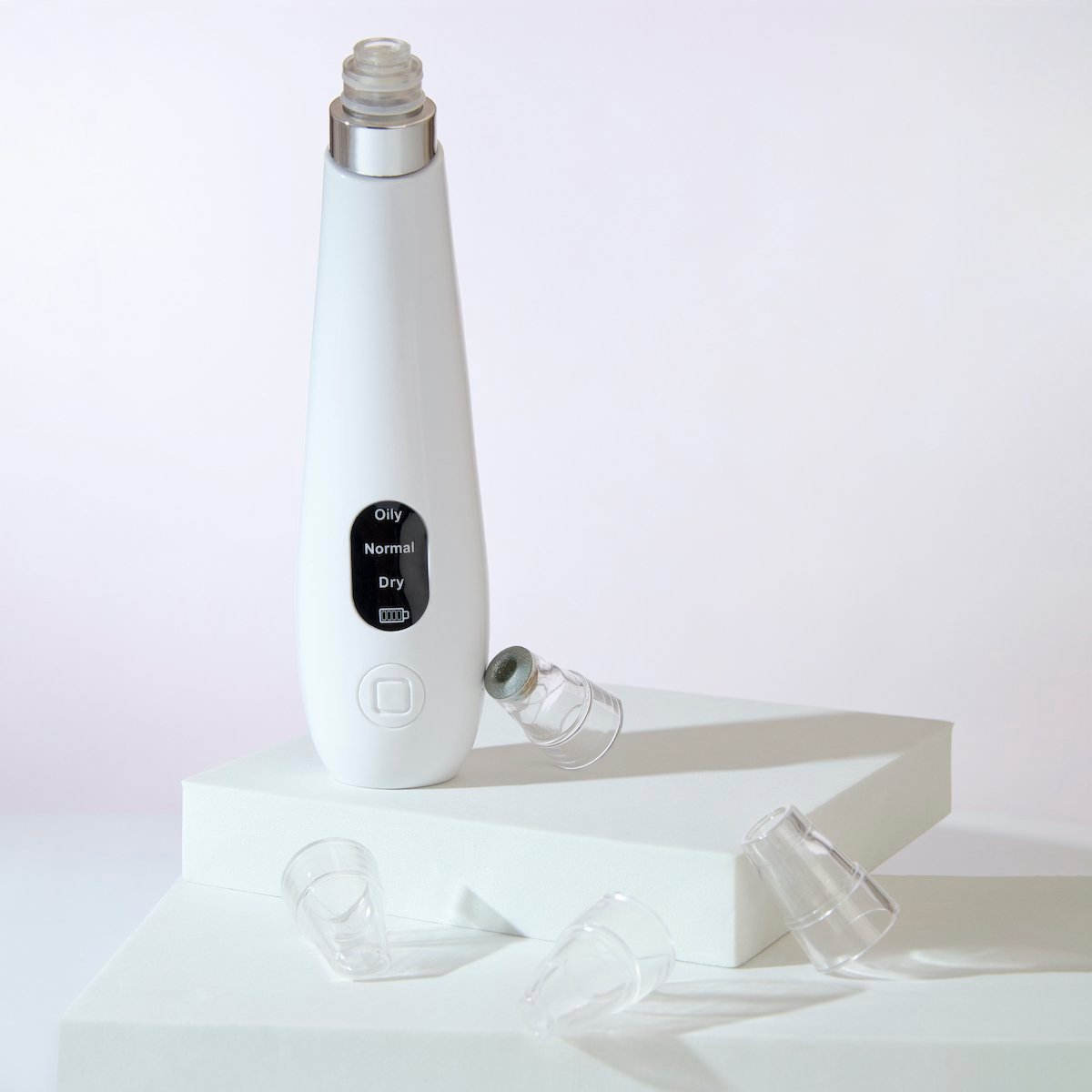 Is hormonal acne the same as cystic acne?
Cystic acne is the most severe type of acne whereby it can be a confluence of infected papules and it usually requires oral medication and intralesional injections to bring down the inflammation. It is important to know that cystic acne most of the time does not respond to over the counter treatment and will require management by a dermatologist.
Hormonal acne can present in any of these morphologies – as whiteheads and blackheads at first and subsequently becoming papules and cysts as it gets worse. It is also common to observe scarring in the form of post inflammatory hyperpigmentation, post inflammation, erythema or redness, and deeper scars such as ice pick and boxcar type of scars. For individuals who tend to squeeze their pimples and pick their skin, another type of scarring is notable. These are excoriation or areas of raw broken skin. It is important to distinguish between acne excoriee and other types of acne because these often coexist. We should address the former with some form of psychological counseling.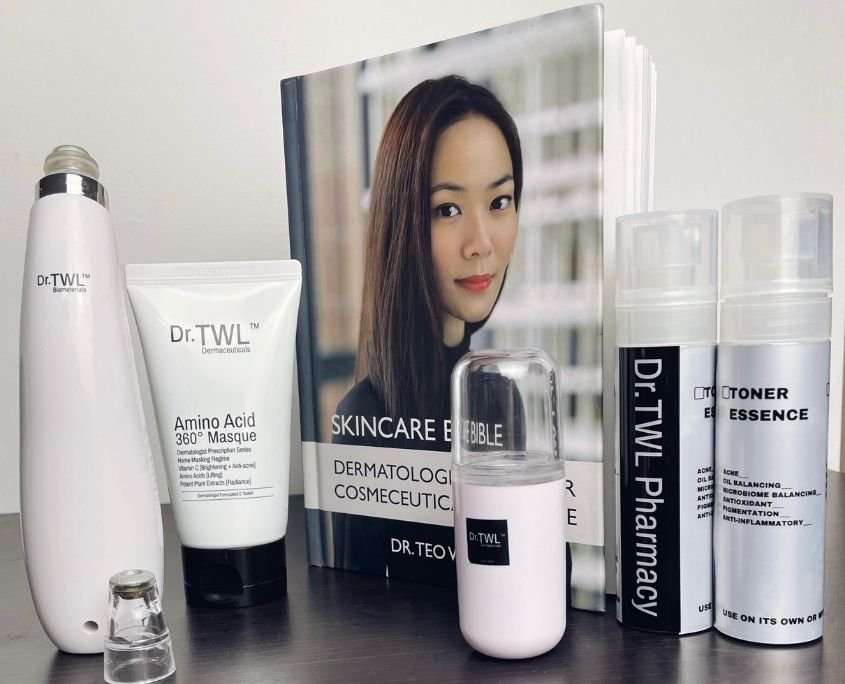 Hormonal Acne Treatment – Dermatologist Explains Location of Acne
Is hormonal acne usually on the chin?
Hormonal acne usually appears around the jawline. This has been characterised in dermatology literature. In fact, we know it as the U- zone, which is the jawline and the area around the mouth. We should take special care to distinguish that from other types of skin problems that can affect the same area. For example, eczema. Perioral dermatitis is a type of eczema that can be very similar to adult hormonal acne because it tends to affect the area around the mouth and the jawline.
However, an accredited dermatologist will be able to distinguish between the two. Perioral dermatitis tends to present as areas of flaky rashes, together with papules and pustules. Maskne is another type of acne that can overlap in terms of its distribution with what we see in adult hormonal acne. This is what we describe as the O-zone of the face in my paper published in the Journal of the American Academy of Dermatology.
Do you get hormonal acne on your period?
Hormonal acne usually occurs in the week preceding the first day of the menstrual cycle. This is usually what patients report. However, there is no strict time frame that we use for diagnosis. So for that matter, it could occur throughout the menstrual cycle. However, the sufferer usually reports a certain pattern. This pattern may differ between individuals.
Does hormonal acne stop after menopause?
In theory, hormonal acne should resolve after menopause. It is not common to see adult females with persistent acne in their 40s, 50s and as they grow older, simply because the oil glands become less active, and we do know that sebum production is actually very critical in acne pathogenesis.
Is hormonal acne same as menopausal acne?
Hormonal acne and menopausal acne have been associated with each other. The key here is that menopausal acne is indeed a form of hormonal acne as is acne that occurs during pregnancy or after giving birth. It is very likely due to the drop in estrogen levels around the time of menopause and a rise in the male hormone testosterone. In terms of treatment, hormonal acne in general, unless it's very mild, will require treatment with oral medications. However, for menopausal acne, it is likely rarer than adult hormonal acne given that the skin also stops producing oil after menopause. As one grows older, the likelihood of having persistent acne is much less. Nevertheless, discuss with your dermatologist the best option for your treatment.
Natural Hormonal Acne Treatment – Dermatologist Busts Myths
How do you treat hormonal acne? Are there natural methods of hormonal acne treatment?
For adult hormonal acne, the commonest methods of treatment include oral contraceptive pills or androgen blockers, such as Spironolactone. However, these may require blood test monitoring.
Milder forms of hormonal acne can undergo treatment with topicals. The traditional topical medication retinoids are effective for reducing comedone formation. However, these can cause dryness and skin irritation, especially in older women. Botanical actives may be suitable for topical treatment of hormonal acne. Traditional acne treatments based on botanicals include tea tree oil, which has become less popular because of its potential irritation, side effects, and its loss of effectiveness. Newer botanicals such as Berberine, a Traditional Chinese Medicine herb that works on multiple pathways in acne pathogenesis, as well as algae extracts chlorella vulgaris that reduce sebum production may be of value.
It is important to note that online home remedies such as using toothpaste on acne, apple cider vinegar or household items are not recommendations by dermatologists. Instead for hormonal acne treatment, dermatologists explain that it could make the acne worse. Using toothpaste on pimples can cause irritant contact dermatitis, a form of mild chemical burn.
Foods to avoid during Hormonal Acne Treatment – Dermatologist Top Tips
What foods should I eat and what should I avoid for hormonal acne?
For acnegenic foods one should avoid processed foods, high saturated fat foods, for example, deep fried or those with a high amount of animal fat. Switch to a diet that is higher in antioxidants such as a plant based diet. These can help to combat inflammation, one of the key pathways in acne formation.
Should I use birth control to treat hormonal acne?
Birth control is suitable for mild to moderate forms of acne. In particular, for women under the age of 35, without any risk of personal or family history of thrombosis or blood clots, it can be a suitable option. These can be contraceptives that have both estrogen and progesterone. Also, those which have an additional androgen blocker such as cyproterone acetate, which blocks the male hormone testosterone.
What products are best for hormonal acne?
The skincare recommended for hormonal acne is similar to that recommended for a good acne skincare regimen. This includes an antibacterial face wash. Use natural emulsifiers such as those from honey or soya with a moisturizing effect. This helps to balance out the hydration levels of the skin, preventing excessive oil production. I also encourage the use of sea buckthorn facial oil in the Miracle Face Oil because it has anti-inflammatory properties that also help to stabilize the skin microbiome, which is the balance of germs in the skin. The key thing about topical treatment of acne is it is best to use a non irritating acne cream rather than a traditional one based on benzoyl peroxide or retinoids. This is because besides losing effectiveness over time, these can cause skin irritation and dryness, leading to a phenomenon known as oily dehydrated skin.
Home Facial Devices for Acne Treatment
The other aspect of acne treatment is of course the use of home facial devices. Light therapy has traditionally been advocated in dermatology practices as a non oral alternative to treating moderate to severe acne, especially for those who cannot tolerate oral medications. Blue light treatments two times a week for a month in a clinic setting is sufficient and equivalent to a course of oral antibiotics traditionally given to treat acne.
The other home facial devices that are helpful include microdermabrasion tools that help to resurface the skin, improving scars as well as enhancing our skin cell turnover reducing skin formation of comedones. The premise of using a sonic cleansing device is that it can also help to stabilize the skin bacteria load.
Should I eat vitamins for hormonal acne?
Vitamins are an emerging part of acne therapy, particularly vitamin D. There is not enough conclusive evidence to suggest that as part of therapy for the moment. However, if you suspect you are vitamin D deficient, there is some data that suggests that it actually worsens the severity of acne. This may be helpful if you practice extreme sun avoidance to consider vitamin D supplementation, also for your overall health and immune system.
https://drtwlderma.com/wp-content/uploads/2022/05/Hormonal-Acne-Products.jpeg
684
845
Administrator
https://drtwlderma.com/wp-content/uploads/2023/02/Logo-300x128.jpg
Administrator
2022-05-04 00:19:37
2022-05-05 19:45:03
Hormonal Acne Treatment: Dermatologist Guide