MIRACLE Series
For Skin Regeneration & Resilience
DESCRIPTION
[15 ml]
Universal Skin Types: Oily, Combination, Dry
MICROBIOME BALANCING ☑️
ANTIOXIDANT/PIGMENTATION ☑️
ANTI-INFLAMMATORY ☑️
100% Plant Oil Selection*
Hippophae rhamnoides¹, Carthamus tinctorius,
Vitis vinifera, Prunus Amygdalus Dulcis
Linum usitatissimum, Oenothera Biennis, Helianthus annuus, Glycine max, Triticum Vulgare
*selected & compounded based on skin concerns 
BENEFITS
Cell Energy [Regeneration] [Resilience]
Collagen Stimulation [Lifting]
Pigment [Acne Scar Lightening] [Hyperpigmentation]
DNA Repair [Anti-oxidant] [Photoaging]
Skin Barrier [Moisture] [Elasticity]
Microenvironment [Sebum Regulation]
[Microbiome]
DIRECTIONS FOR USE
1 Draw out with dropper provided. Single gentle squeeze of rubber top will fill to the reference level indicated here: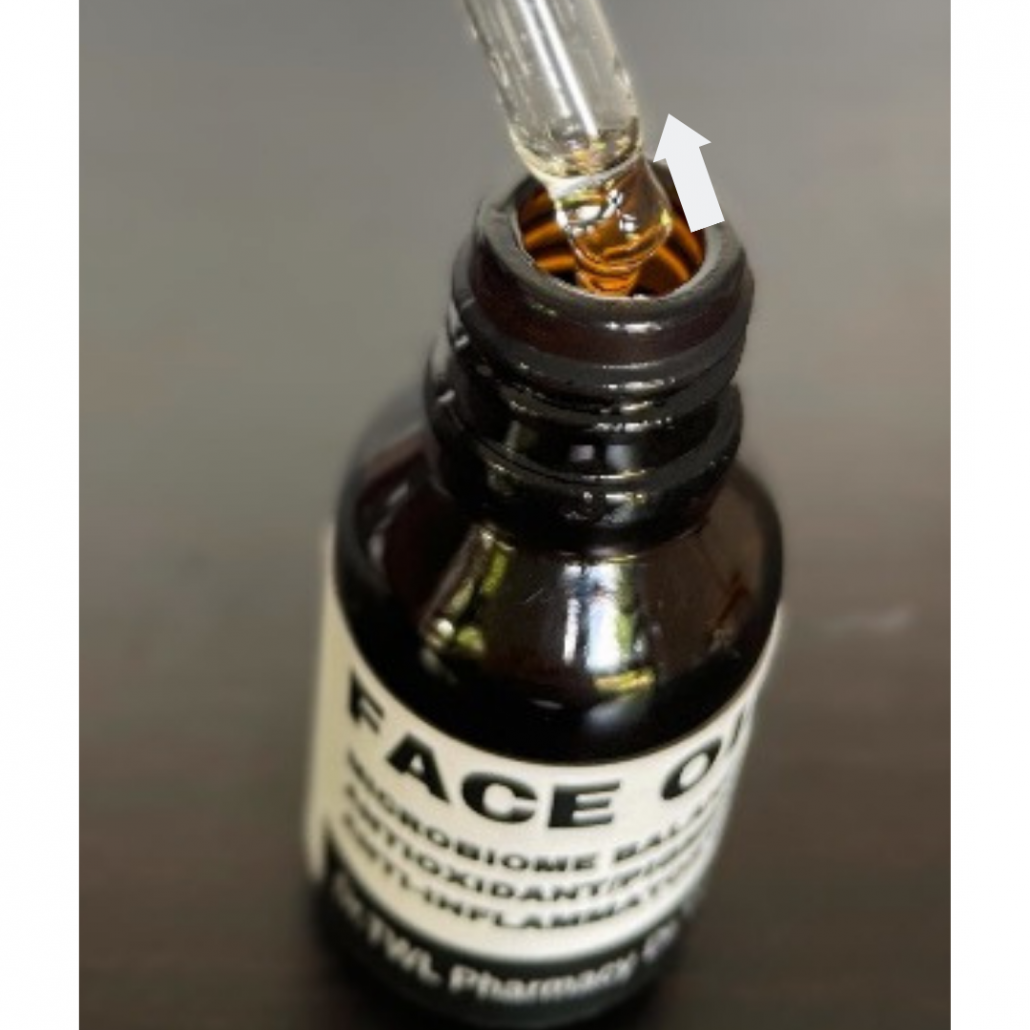 The in-built dropper is designed to release small amounts without wastage.
2 Directly apply drop over the cheeks. Use the Rose Quartz Jade Roller to massage the oil.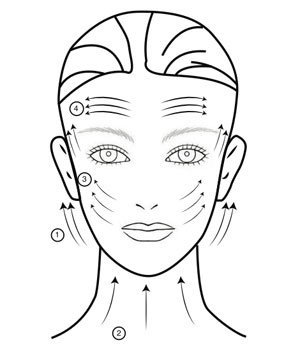 Starting over the cheeks, then the forehead, sides of the nose and finishing with the chin and neck. 
3 After 1 week of use, assess your skin's reaction in terms of whether it is sufficient to regulate the oil production.
For combination/oily skin types you should notice your skin becoming less greasy. If you do not observe improvement, reduce application to half a drop for at least 3 months. You should also include our other pharmacy recommendations for oil control. You may also consult with a board-certified dermatologist who will assess if you need prescription medications.
For dry skin types If you find that your skin remains dry, you may increase to 2 full drops, focussing on the excessively dry areas. 
For active dermatological conditions such as cystic acne, rosacea, severe eczema and dermatitis, discuss with your dermatologist on how best to incorporate these into your regimen. 
Our Living Lab researches and tests a variety plant oils specifically for its hypoallergenic properties. These are also used in a dermatology practice on patients with problem skin such as eczema, rosacea and acne. However, if you are known to have sensitivities, dermatologists recommend a patch test* for all new skincare products. 
*apply a very small amount on an area of unbroken, intact skin i.e. on the underside of your jaw or on the inner part of your forearm overnight.
REFERENCE
Zielińska A, Nowak I. Abundance of active ingredients in sea-buckthorn oil. Lipids Health Dis. 2017;16(1):95. Published 2017 May 19. doi:10.1186/s12944-017-0469-7