Eye Wrinkle Cream Recommended by Dermatologist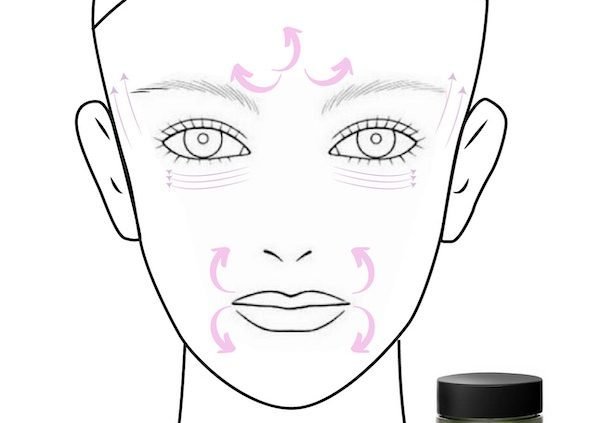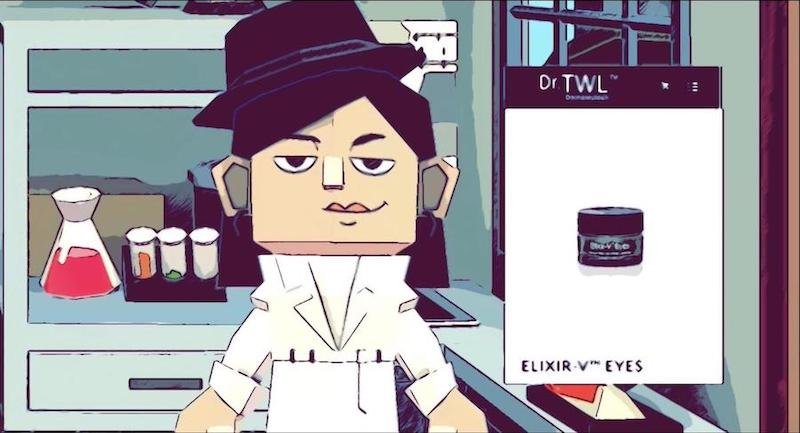 Are you looking for a good eye cream in Singapore? The Elixir-V Eye Wrinkle Cream is formulated by accredited Singapore dermatologist Dr. Teo Wan Lin whose expertise in cosmeceutical skincare includes using nature-derived botanicals with pharmaceutical properties for anti-aging. The Elixir-V cream is an example of such a cosmeceutical skincare that contains active ingredients such as resveratrol, phytoceramides and an anti-wrinkle agent known as adenosine. Is this the next generation of eye creams? Adenosine is an ingredient that has a Botox-like effect, and is proven to show results in just 2 months in clinical studies. Read on to find out more.
Anti-aging Ingredients for your Eyes
The eyes are one of the crucial facial features that tell your age. Apart from that, we also know that fatigue and the lack of sleep also causes one to appear older. The primary telltale sign is actually the periorbital skin. There are a few components of a good eye cream.
Can you just use a Moisturiser as your Eye Cream?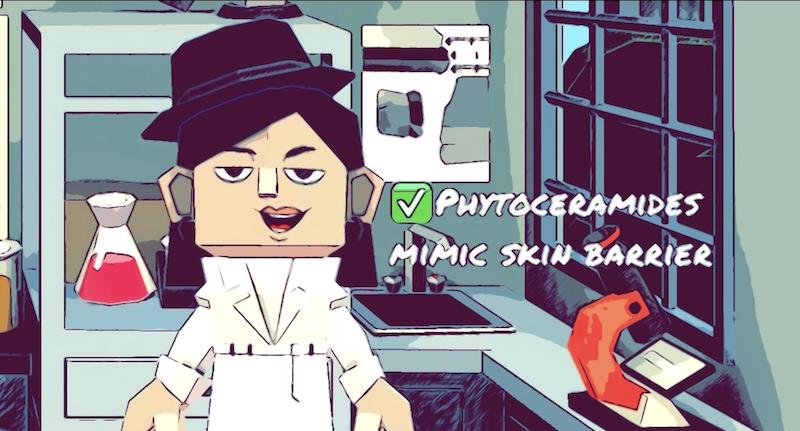 In theory that is possible but not ideal. "The reason is because the skin around the eye area is it not a more delicate and requires a richer hydration. On top of that, it is much better to find one that has effective anti-wrinkle properties that can reduce the appearance of fine lines and wrinkles around the eye area," accredited Singapore dermatologist Dr. Teo Wan Lin .
Ultra-hydrating Ceramide base that does not cause Milia Seeds
It is in fact a myth that eye creams cause milia seeds. In actual fact, we do not know the cause of milia seeds that develop under eye, which is also a common location for development of milia seeds. One would certainly avoid active ingredients that are overly occlusive such as mineral oils. The main constituent of an eye cream in the case of the Elixir-V Eye Wrinkle Cream as the predominant moisturising skincare ingredient is actually phytoceramide. This is derived from plants seed oils to repair the skin's natural lipid barrier.
A Dermatologist-recommended Eye Cream in Singapore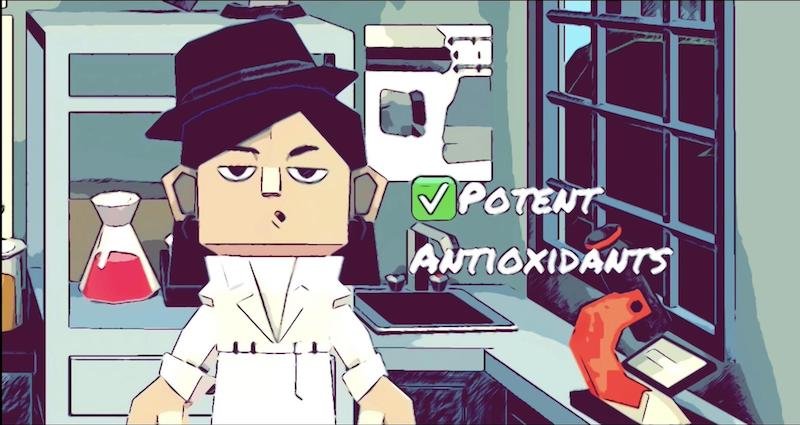 The first important part of a good eye cream is the moisturizing base. "The skin over the eye area is delicate. Over here, the stratum corneum which is the topmost layer of skin is thinner than that of the rest of the facial skin. As a result, it is much more prone to developing skin irritation. Furthermore, that can also aggravate with use of certain active ingredients in your skin care," Singapore dermatologist Dr. Teo Wan Lin.
The moisturizing base in the Elixir-V Eye Cream is derived from phytoceramides. These are a type of ceramide originating from plant seed oils. It helps to repair the skin barrier with natural lipids that mimic the skin's lipid barrier.
Antioxidant Skincare Ingredients in a Dermatologist Skincare Line
On top of that, this dermatologist-formulated intensive eye cream contains potent antioxidants. This is the second most important active ingredient in an excellent eye cream. The LARECEA Extract, containing coenzyme q10, is a key factor in reversing DNA damage which causes skin aging. On top of that, adenosine is the key anti-wrinkle ingredient in our eye cream. If you are looking for an anti-wrinkle eye cream, the Elixir-V Eye Cream is the perfect product.
Benefits of Adenosine in an Anti Wrinkle Eye Cream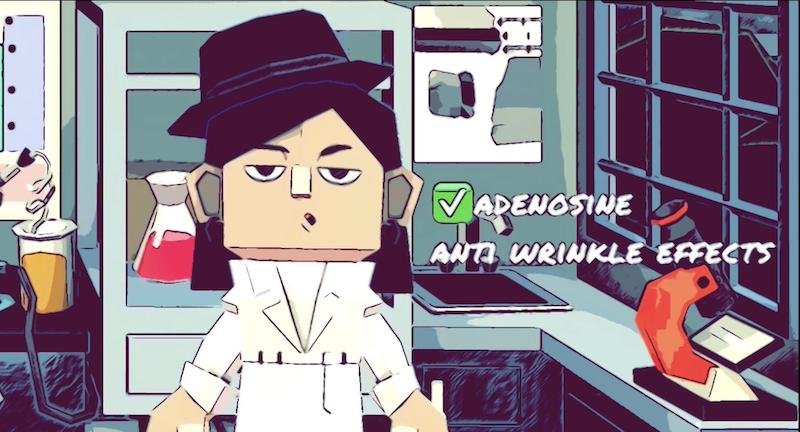 In a study published in the International Journal of Cosmetic Science, adenosine containing products demonstrated good efficacy in terms of its anti-wrinkle effect. In fact, after just two months, adenosine actually resulted in decreased appearance of crow's feet and increased skin smoothness.
How to apply your Eye Cream according to a Singapore Dermatologist
Now, here's a tip on how to apply your eye cream. The conventional recommendation is to apply it around the eye area, namely on the eyelids, the undereyes. However, did you know that you should also apply our eye cream in between your brows? This is where another set of facial wrinkles develop.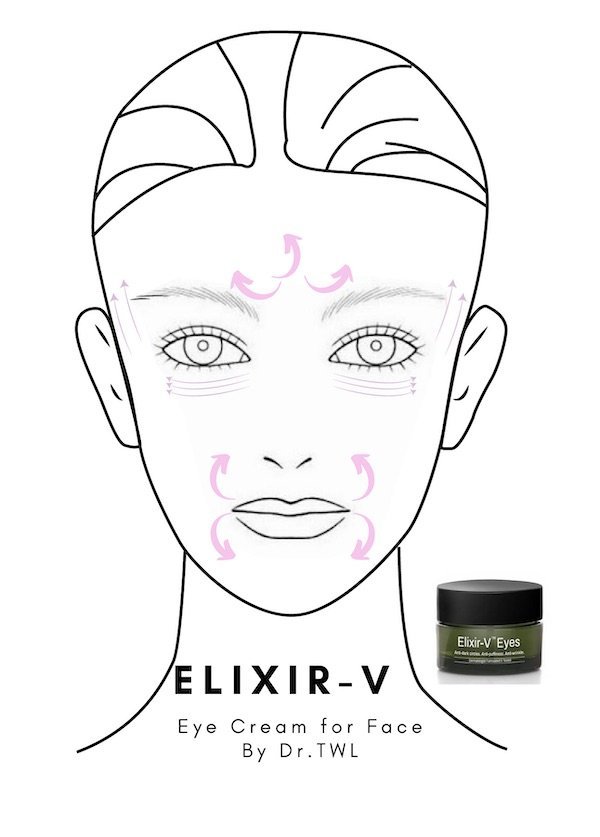 Dermatologist's Eye Cream Hack? Topical Botox for Face
Periorbital wrinkles may traditionally subdivide into the following categories: under eye wrinkles that are responsible for the lines under your eyes and also crow's feet which are the lines that form when you smile. While these are all natural markers of facial expression, with worsening skin quality and reduced skin thickness in the level of the dermis, the lines can become what we call static wrinkles. That means that even when you are not smiling or making a facial expression or when your face is in a neutral expression, the lines are still visible. This is due to the reduction in the amount of collagen in your dermis.
We can say the same for the area between your eyebrows which is actually due to overactivity of your frown line muscles. These are a set of muscles known as the corrugators. Therefore, here is a tip: don't forget to apply your eye cream between your eyebrows, under your eye, on your eyelids and around the sides of your eyes and in the corners of your eyes.
"The way adenosine works is fascinating because it's not just effective but also very safe and highly tolerable. This means if you have sensitive skin or even eczema, it is going to be the perfect anti-aging active ingredient for your eye area. The key thing here is that we specifically tailor our eye cream for individuals suffering from skin disorders which makes their skin very sensitive and it is also retinol free. Retinol can be an effective anti-aging ingredient. However, in the case of many patients with sensitive skin and eczema, it simply cannot be tolerated," says Dr. Teo.
How Adenosine-containing Eye Cream for Face Works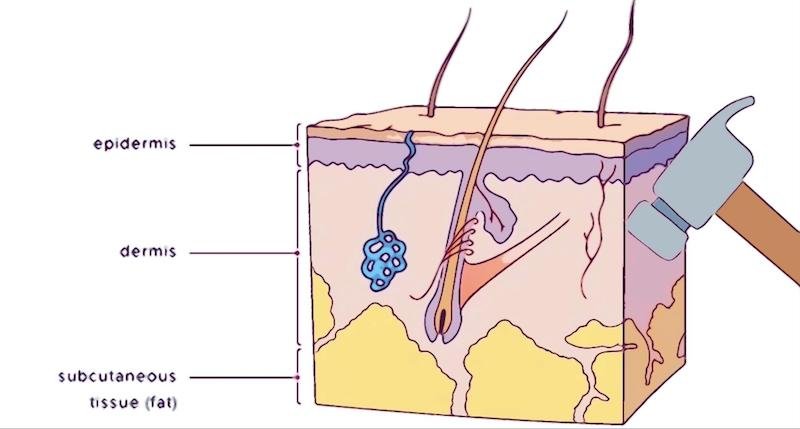 Adenosine works at the level of the cellular receptors and stimulates collagen formation directly. What is collagen? Collagen essentially makes up 70 of the second layer of your skin known as the dermis. It strengthens skin and can improve skin elasticity and its hydration properties. What we do know is that daily environmental exposures to pollution and to the sun, all that actually causes free radical damage. These free radicals are best thought of as substances that attack the surface of your skin, causing oxidative stress on the cell level. Oxidative stress must be overcome by targeted DNA repair to prevent the formation of cancerous cells.
Aging occurs when DNA Repair fails
When DNA repair cannot occur efficiently, signs of photo aging develop with increasing age. This can also mean that you are at higher risk of developing certain skin cancers. Adenosine is naturally occurring in the human body. Consequently, it is one of the safest active ingredients in skincare formulations without the risk of adverse effects. It is suitable for those who have sensitive skin and eyes. Above all, it is highly effective.
Watch this short tutorial on eye care and understand why the Elixir-V eye cream is the best eye cream for face you can get, not just to treat the delicate periorbital skin but also the rest of facial wrinkles.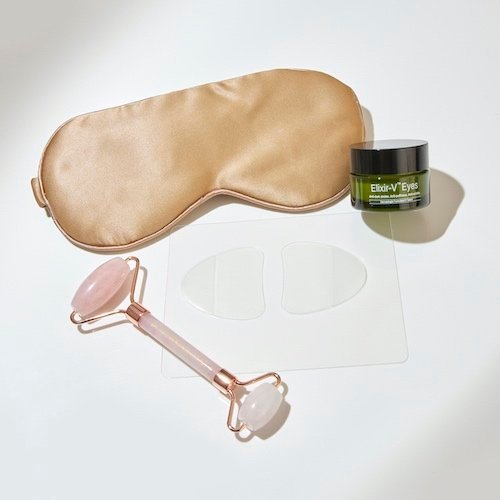 You can also use the eye cream with the CUIONS Eye Mask which contains copper nanoparticles impregnated in a sleeping mask to ensure a good night's rest that also releases antioxidant ions to help to repair your skin and reduce fine lines and wrinkles.
https://drtwlderma.com/wp-content/uploads/2021/11/Eye-Diagram.jpg
837
600
Administrator
https://drtwlderma.com/wp-content/uploads/2023/02/Logo-300x128.jpg
Administrator
2021-11-24 23:45:11
2021-11-28 16:04:39
Eye Wrinkle Cream Recommended by Dermatologist