Best Baby Moisturiser Singapore: Dermatologist Recommended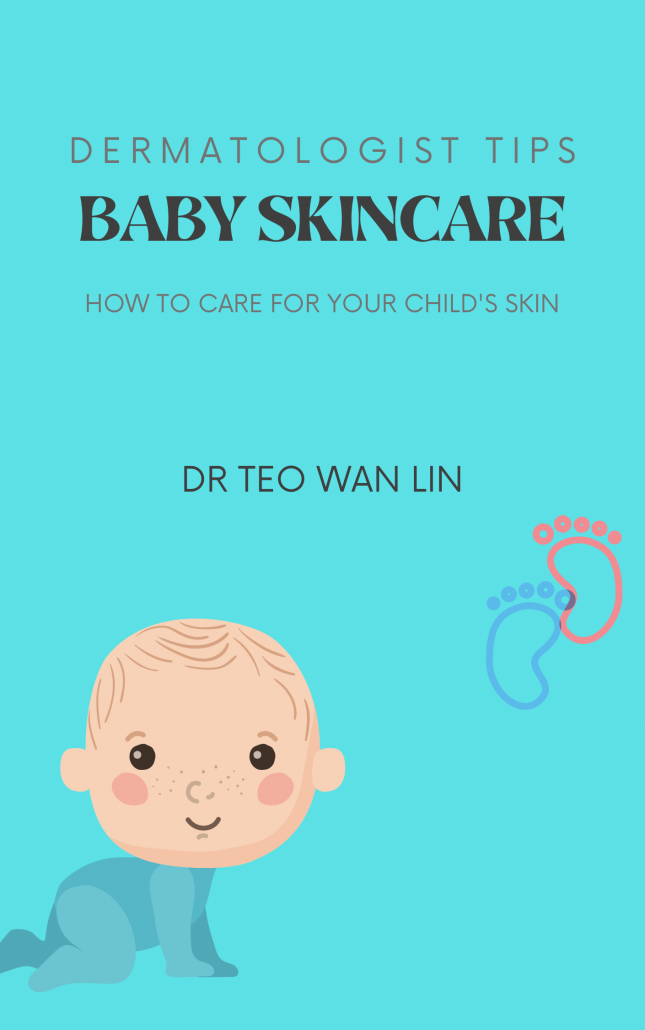 Are you searching for the best baby moisturiser in Singapore?
Dr.TWL Pharmacy is a novel skincare pharmacy concept founded by board certified Singapore dermatologist Dr. Teo Wan Lin. The online pharmacy stocks dermatologist approved skincare and personal care products for the whole family. You will find the best moisturising lotion to protect your baby's skin here. Read on to find out the important ingredients in this dermatologist recommended moisturiser for baby skin.
How is baby skin different from adult skin? Understanding this is the key to choosing the best baby moisturiser
Baby skin is distinct from that of a slightly older child or an adult. It is thinner, more delicate, as is the rest of the organ systems that are still in development. There is a difference between the in-utero environment within the womb and our external environment. This is the reason why we have to pay more attention to a newborn's skin. A baby's stratum corneum which is the topmost and first layer of skin, the epidermis, is also thinner. This means that there is higher water loss to the environment, which we know as trans epidermal water loss.
The thinness of baby skin also means that excessive rubbing or friction can cause irritation in a newborn's skin. If there is a family history of sensitive skin or eczema, there could be a genetic component that affects the baby's skin. Though rare, there is a condition known as ichthyosis that results in fish scale-like lesions over a newborn's skin. More commonly, a genetic mutation in the gene filaggrin is responsible for family inherited cases of eczema, known as atopic dermatitis.
Structure of baby skin
Structurally, the skin of a newborn shows that there are smaller skin cells in the baby's stratum corneum, with an overall projected smaller cell surface area. This means that baby skin turns over at a more rapid rate than that of adults. This is also responsible for wound healing in infants being faster than adults. Furthermore, this also helps us understand the research that has shown skin cell turnover rate decreases with increasing age as one grows older.
In the second layer of skin, studies of baby dermis show predominantly short collagen fibers. In addition, there is an absence of a layer we know as the reticular layer when we compare to adult skin. This is the reason why we find that baby skin is softer and also more elastic than adult skin.
Skin barrier in babies
We have been focusing on restoring the skin barrier in eczema therapy. However, we must know that there are true differences between infant and adult skin in terms of the skin barrier. It is essentially a separation between the body and the outside world. It helps to regulate our body temperature for our organs to function optimally. Additionally, it keeps pollutants out and helps to protect against germs and allergens.
The baby's skin barrier is not fully developed. The barrier function that we measure in adults is usually in terms of water loss to the environment. Baby skin has higher rates of transepidermal water loss than adult skin. However, it also varies a lot in terms of the research conducted. It is also important to note that the water content of the baby stratum corneum was overall higher than in adult stratum corneum. Additionally, natural moisturizing factors which helped to prevent water loss to the environment and trap moisture under the skin are also low in infants when compared to their biological mother's skin.
Important summary points: why we need to carefully choose baby skincare
Baby skin is thinner and more delicate, making it more prone to irritation
Baby skin is softer and more elastic, with higher skin cell turnover
The baby skin barrier is not fully developed, resulting in increased transepidermal water loss
Which baby moisturisers do dermatologists recommend? What type of ingredients are present in the best baby moisturisers?
Dermatologists usually recommend a cream that has a specific formulation to mimic the natural barrier function of skin. Especially for babies, if they have dry sensitive skin or eczema. This means that there are a few key components to the best type of moisturiser to look out for.
The best baby moisturiser for dry skin is one that contains the ideal lipid balance. This refers to the fats naturally found in our skin known as ceramide. Ceramides and not just traditional moisturising ingredients such as glycerin or paraffin.
Ceramides directly replace the molecule that is missing in dry skin. Also the ideal moisturiser is one that contains antioxidants. This is now what dermatologists consider as the preferred choice. The recommendation is based on Dr. Lawrence Eichenfeld's research paper on the best moisturisers for eczema treatment in children. As a paediatric dermatologist, he defines a prescription emollient device, the gold standard type of moisturiser. The best moisturiser for babies and children is one that contains additional anti-inflammatory ingredients. This can reduce the need for topical steroid use. It also prevents eczema flare ups.
What is the best baby moisturiser suitable for Singapore weather?
Newer baby moisturisers contain anti-inflammatory botanicals. Eczema treatment in Singapore is similar to how dermatologists treat the condition all over the world. However, there are a few key considerations for babies and children. Tropical weather in Singapore can cause increased sweating. Babies are not able to vocalise discomfort, so watch out for these signs that they are feeling too hot.
Sweat can cause skin irritation to baby's delicate dry skin
The structure of baby's skin is different from adult skin. It is thinner more fragile as it is not fully developed. Watch out if your baby is feeling hot, do not add too many layer of clothing. This can increase secretion of sweat. Sweat is irritating to dry skin because it contains waste products such as urea and lactate. These can actually cause the skin to get even drier.
Eczema sufferers have more itch and stinging when sweating.
What is the best baby moisturiser for face and body? Do I need to use different moisturisers?
Dermatologists usually prescribe a similar moisturiser for both face and body for babies. For adults, if you suffer from eczema off the face, some moisturisers may be too oily. For adults/post puberty, facial oil glands start becoming active. So using a traditional moisturiser may be a little bit too sticky.
For adults with dry skin on the body, a moisturising cream formulated for the body may be slightly different. Especially for oily/combination skin, this is to avoid comedogenicity and also an uncomfortable greasy sensation.
The best baby moisturiser – lotion or cream?
However, the best formulation for dry sensitive skin is actually a cream or an ointment and not a lotion. Creams are the preferred option in Singapore because ointments contain high amounts of mineral oil and can cause stickiness. Also, in some patients, ointment moisturiser formulas (like Vaseline, paraffin) cause occlusion. This can cause the skin to break out in bumps, known as folliculitis.
Eczema lotions seem to be the favourite type of moisturiser. The truth is lotions are hardly ever prescribed by dermatologists for eczema moisturiser. Unless it is a form of steroid medication. The reason is because there is a difference between lotion cream and ointment. These terms describe moisturisers and their effectiveness. They refer to the vehicle in which the active ingredients are being transported.
Baby lotion moisturisers have the lowest concentration of oil but the highest concentration of water. This is not ideal for dry sensitive skin because this means that the active ingredients will also be quickly evaporated in the environment when applied.
Moisturising body lotions may be the preferred choice for someone who has mild symptoms and lives in a humid country like Singapore. Lotions have the lowest stickiness sensation. Moisturising creams or ointments can feel sticky in humid Singapore. For the best baby moisturiser, look for a cream formulation. This is one that has an ideal balance of water as well as oil. The oil component enhances the delivery of the active ingredients which is readily absorbed. Some baby moisturisers cause pilling, which means it flakes off when applied thickly. That will be cosmetically unappealing to the patient. The goal is to encourage usage, so comfort is important. This increases the compliance of use and will be effective for treatment of baby's dry skin.
https://drtwlderma.com/wp-content/uploads/2022/03/Baby-skincare-.png
2250
1410
Joanne Lim
https://drtwlderma.com/wp-content/uploads/2023/02/Logo-300x128.jpg
Joanne Lim
2022-02-04 18:26:00
2022-04-30 23:01:45
Best Baby Moisturiser Singapore: Dermatologist Recommended