Blush Bar for Lips
&

Cheeks
DESCRIPTION
A Rosy Glow For Lips & Cheeks 
Made from edible nut oils and infused with 100% pure mineral pigments for buildable long wearing lip and cheek colour. Colour engineering with ASTARED™, a natural colorant present in edible algae, also an effective blue light filter with anti-pollution properties. Allergen & Preservative free. Vitamin E antioxidants and botanical oils keep the formula fresh and stable. 
2022 LAUNCH SPECIAL FREE gift set of lip wand/mixer, SofSculpt Smart Blender and cosmetic pouch worth $155
The only makeup palette you ever need. The Blush Bar is designed to deliver EVERY shade of glorious pinks, corals and reds that you desire- for a lip and cheek blush in a moisturising, luminescent, glowy finish! Finished with an infusion of Astaxanthin.
100% Edible Formula
[Nourishing Seed Oil] Phytoceramides
[Salmon Roe DNA] Collagen-boosting
[Crocus Sativa] Mood-boosting
[Astaxanthin] Power Antioxidant
Recommended for eczema, sensitive skin patients.
DIRECTIONS FOR USE
CHOOSE your favourite base colour
TRANSFER small amount to empty SILVER TIN


For PINKS: adjust with pigment DILUTER



For CORALS: brighten with LUMINIZER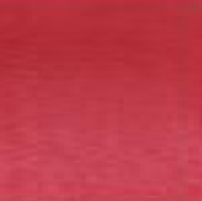 OR get CREATIVE with every shade in between! 
FAQ
How much should I mix each time?
It is up to you, if you like to have more of your favourite colour in store, you can fill up the entire palette. The colour is buildable. It comes with the SofSculpt Smart Blender for perfect blending.
How long does this palette last?
For daily use on lips and cheeks, it should last about 3-4 months. Once opened, it is recommended to finish using with 12 months, as is the FDA recommendation for all lip/cheek makeup.
My complexion is quite dark, and my blush needs to be really intense. Is this right for me?
There are an infinite number of skin tones and shades for human skin colours. As we specialise in Asian beauty, this is exactly why we created the custom makeup lab. The blush bar allows you to adjust the intensity from the most subtle to the most intense- to your liking. Our formula is specially created to allow seamless mixing and blending at room temperature (25 degrees Celsius upwards) and the crystals melt upon contact with skin, creating a glowy finish for lips and cheeks.