"The cheeks are a focal point of the face. From an aesthetic perspective, the structure of one's cheekbones are a key determinant of one's facial structure. Research shows that the differences in ageing between individuals are a result of genetic factors such as biological ageing as well as one's underlying facial bone structure. From a dermatologist's standpoint, the youthfulness of skin hangs on the integrity of 3 major features- the smoothness and even pigmentation/tone of the skin's surface, the underlying dermal elasticity demonstrated as fullness and 'taut' skin texture, as well as the overall structure of the SMAS layer, holding the fat and dermis well against the facial bones," accredited dermatologist Dr. Teo Wan Lin, TWL Specialist Skin & Laser Centre and founder of Dr. TWL Dermaceuticals.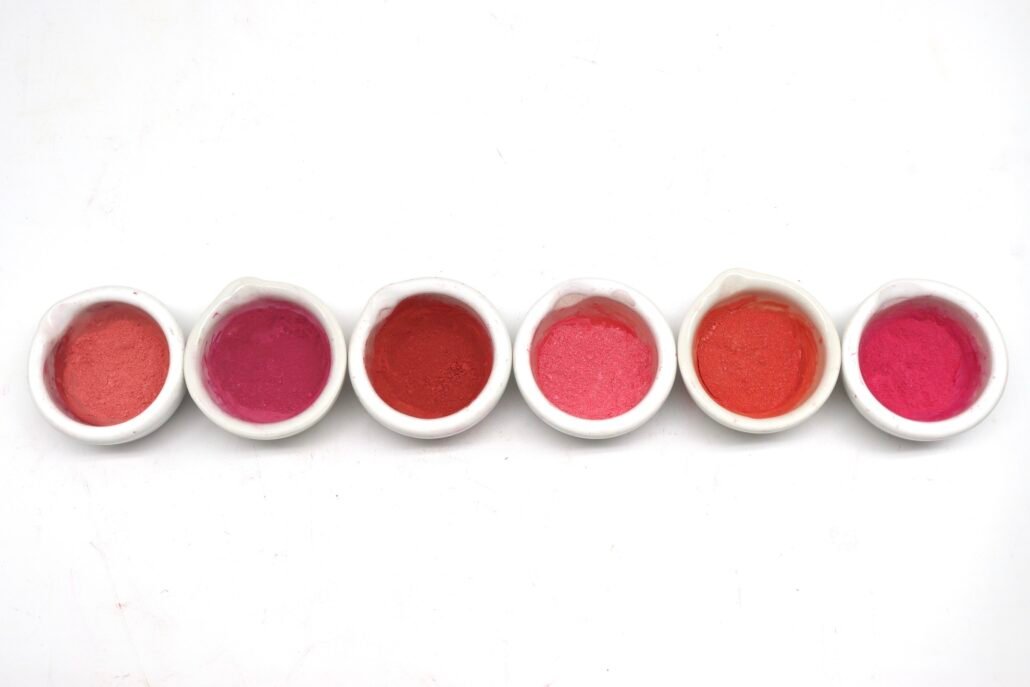 The Blush Lab has arrived at Dr.TWL Dermaceuticals! With an unlimited array of blushes.. Customised to your perfect liking, in mono, duo or tri-tone! If you have underlying skin pigmentation, sallow skin or redness that always hinders your blush application — our skin filter is the perfect answer! Based on the principles of cosmetic camouflage in dermatology- our skin filter formulas counter each of these with colour cancelling effects. Do you suffer from rosacea and always wanted a hint of pink on your cheeks after concealing your redness? Our green filter blush gives you the perfect look. Sallow skin and find that your blush makes you look orange? Our purple filters are the perfect subtle base for you to layer on sweet pink tones!
Why do I need a cosmeceutical blush?
The cheeks form the largest surface area of the face. Did you know that your skin is capable of absorbing topical active ingredients through the stratum corneum? This is the same rationale behind a science-based skincare regimen. At Dr.TWL Dermaceuticals, we are the pioneers in dermatologist-developed skincare makeup formulas, borne out of our dermatology patients' needs for makeup catered to sensitive skin. The Blush Lab takes into consideration individuals with facial sensitivity, acne, eczema-prone or rosacea type skin by customising in-built skin filters to neutralise and camouflage the underlying flaking/redness before application of the blush. If you are an individual with normal skin, application of our cosmeceutical blush helps in anti-ageing. The infused active plant oil formula contains potent plant anti-oxidants which fight free radical damage generated by environmental exposure.
What is a cosmeceutical blush?
Cosmeceuticals refer to cosmetic skincare ingredients with pharmaceutically active properties such as that from plant anti-oxidants. The Feel GoodTM Cosmeceutical Blush by Dr.TWL is infused with a proprietary blend of plant seed oils which have a potent anti-oxidant and skin calming effect, suited for sensitive, acne-prone and ageing skin. Crocus Sativa (Saffron Extract) is incorporated in our blush formulas for an endorphin boost! Saffron Plant Extract has been proven in scientific studies to boost serotonin levels for an instant mood lift! This star ingredient is also a potent anti-ageing cosmeceutical active, helping to heal sensitive and sun-damaged skin. The blush has both the benefits of a enhancing cosmetic as well as a healing skincare product. Plus, we all need a mood boost!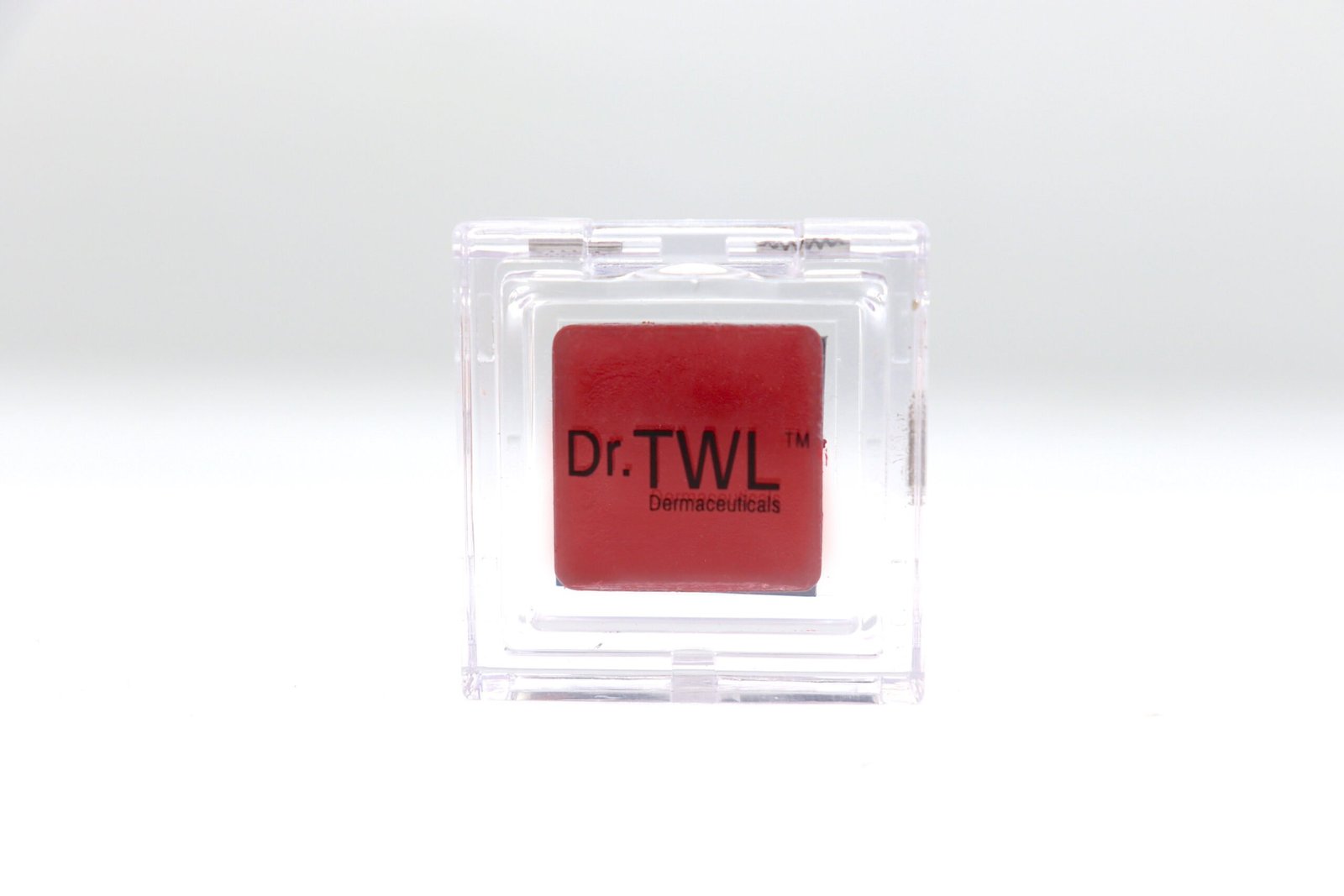 Is it in pressed powder or cream formula? How should I choose my formula?
As it is your very own customised blush, we cater to your preferences! We are able to make a perfect cream formula or a cream to powder finish. If you have been used to a pressed powder formula or have slightly oilier skin type, go for our cream to powder formula! If you have dry, sensitive or ageing skin, the cream blush fortified with Salmon Roe DNA heals the skin and anti-ages at the same time! Best part, the cream formula is perfect as a lip tint as well! Talk about multi-functionality!
Is the Feel GoodTM Cosmeceutical Blush an all natural product ?
Yes! The cosmeceutical blush differs from commercial blush formulas which usually have a long list of ingredients including chemical names and fillers such as talc and bismuth oxychloride. Our Feel GoodTM Cosmeceutical Blush contains pure mineral pigments (derived from FDA- approved sources of mineral ores) for brilliant, long-lasting wear and colour. It is also chemical preservative free, made possible with our proprietary plant seed oil formula which is antibacterial.
What is the shelf life of the blush?
Your blush is freshly compounded and has natural anti-oxidant and anti-bacterial preservative oils to maintain its shelf life for 6-12 months once opened. If unopened, it is expected to keep for 3 years. This applies to all commercial makeup products in a cream or cream to powder formula— it should be used within 6 months of opening the product due to environmental bacterial contamination. This is not an issue with our blush as it is perfectly sized and dual function as a lip tint!
What are the sanitation protocols involved in custom compounded makeup?
Our Custom Makeup Lab is operated by accredited technicians in a clean laboratory setting with appropriate Personal Protective Equipment (PPE) such as gloves and surgical masks. All custom compounded products are treated with 70% isopropyl alcohol, as a medical grade disinfectant to set the product before delivery. This is fully evaporated within 24 hours.
How can I try on the blush?
Choose from a selection of shades via our fully virtual experience which allows you to try on different blush shades. Want to have a shade that is not on our chart? Send the Pantone Colour Chart reference to us and we will have it ready for you! *includes 1 x complimentary video-verification of colour matching performed by our laboratory technician.
What is the packaging like?
The blush is packaged in a refillable clam shell, designed to keep your customised blush and skin filter fully hygienic as well as to maintain the quality of the plant seed oil formula. That's right, no more throwing out empty makeup packaging and wasted plastic! Our refillable clam shells are lined with magnetic strips that allows you to interchange your blush colours- individually packaged as refills inour environmentally sustainable tin pans.
Dr.TWL Dermaceuticals specialises in dermatologist-developed cosmeceuticals in its primary skincare line which caters to dermatology patients. The makeup arm of Dr.TWL includes the Dr.TWL Custom Lip Lab, an edible lipstick laboratory that creates lipstick formulas with anti-ageing Salmon Roe DNA and is suitable for individuals with sensitive lips. The Blush Lab launches in May 2020 and is fully integrated with a virtual mirror for a seamless ecommerce experience for your customised blush! In the age of no more testers for hygiene purposes, our virtual mirror allows you to try on full makeup from our selection of reference colours online!
https://drtwlderma.com/wp-content/uploads/2020/05/customised-blush.jpg
559
1000
Joanne Lim
https://drtwlderma.com/wp-content/uploads/2023/02/Logo-300x128.jpg
Joanne Lim
2020-05-22 13:53:58
2021-09-01 23:05:27
Concept – Blush Bar