Dermatologist's Take On Jade Rollers For Skincare Absorption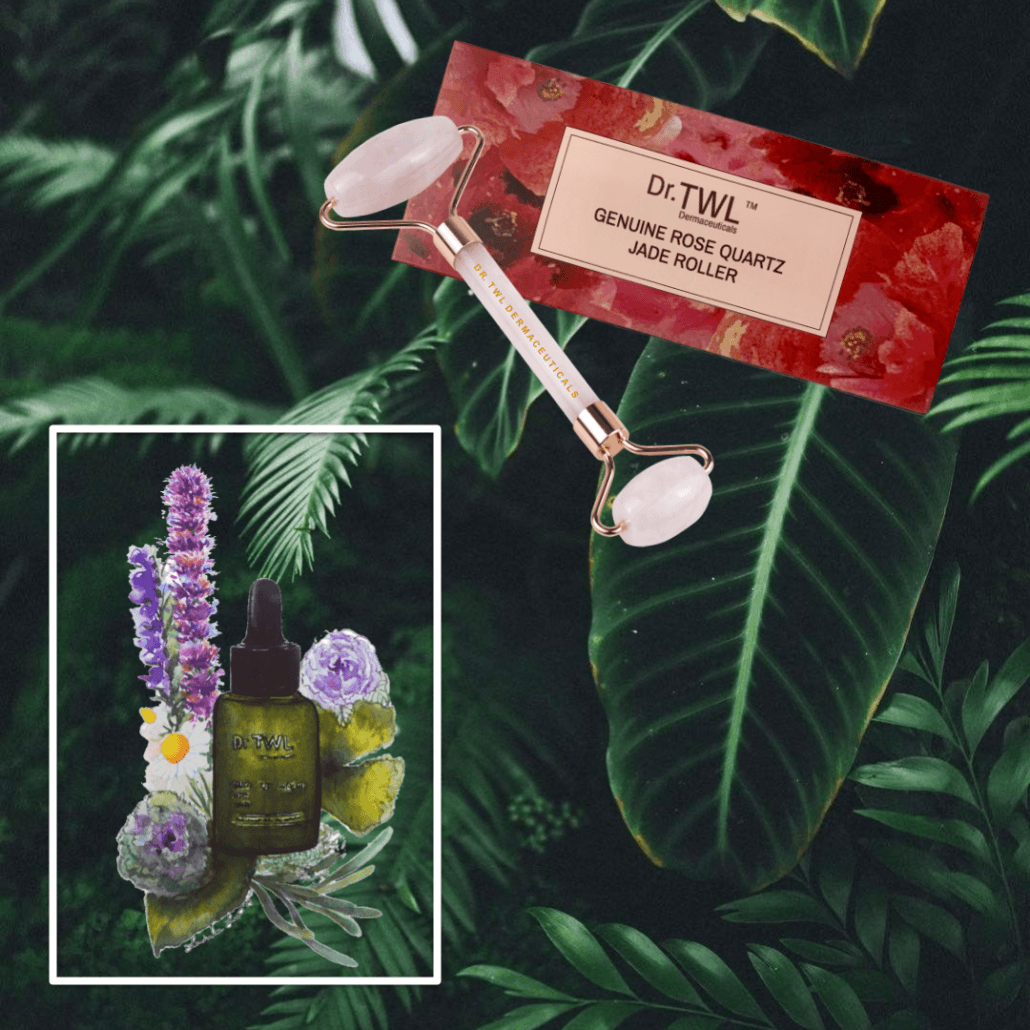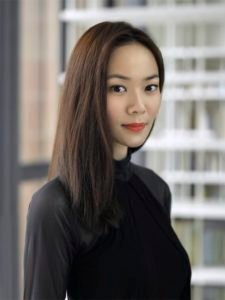 Yushi gunlun, as they're known in Chinese, are small handheld wands made of jade used to massage one's face and under eye, to assist with lymphatic drainage and depuffing of the skin. Invented during the Qing Dynasty, it was used by Empress Dowager Cixi herself and there is an elegant jade roller set with gold accents in the Palace Museum's collection.
We consulted accredited dermatologist Dr Teo Wan Lin for an exclusive interview on the benefits of jade rollers for skincare absorption.
What is rose quartz made of?
Quartz is a mineral composed of silicon and oxygen atoms in a continuous framework of SiO4 silicon–oxygen tetrahedra, with each oxygen being shared between two tetrahedra, giving an overall chemical formula of SiO2. Quartz is the second most abundant mineral in Earth's continental crust, behind feldspar.
Rose quartz is the name used for pink specimens of the mineral quartz. The pink color of rose quartz is attributed to microscopic inclusions of a pink variety of the mineral dumortierite. These inclusions are usually abundant enough to make the rose quartz translucent instead of transparent. Rose quartz is found in abundance in many deposits throughout the world. Much of the rose quartz that is sold today is produced in Brazil, South Africa, India, and Madagascar.
Do Jade Rollers really work?
I have always been extremely skeptical of facial massage therapies in beauty salons as more often than not, patients who have come to see me under such treatments end up with acne flare-ups due to comedonal extraction performed with non-sterile needles as well as skin irritation from the use of either tools or excessive force on the face, causing swelling and redness. Studies have also been done which show that while there is subjective improvement after facial massage.
Because it can increase the mood as well as the relaxation of subjects who undergo facial massage, it is also not without problems such as dermatitis, eczema and swelling. However, in the last five years, the benefits of facial and scalp massage have been scientifically proven to help wound healing. One of the beauty fads that have arisen would be the use of an ancient Chinese tool known as a jade roller.
While it did catch on as a beauty trend, magazines and makeup artists have asked about my feedback on it and while my initial response was skeptical, I alluded to potential benefits in massage promoting collagen production and wound healing in general.
Positive studies that have been done in recent times
In 2016, Vogue published an article with the headline "Meet the Jade Roller: The Chinese Skin-Care Tool That Tightens, Depuffs and More." I was then interviewed by various beauty magazines who asked about the evidence behind such a claim. My answer? It is likely a form of facial massage. Whilst facial massage has been proven to improve wound and scar healing, serious medical evidence was lacking in its claims of anti-ageing. Interesting fact: My good friend, international celebrity makeup artist Andrea Claire had asked me again at the peak of the Jade Roller's popularity in 2017, what I thought of its claims. But it seemed that it hadn't interested the scientific community enough for any studies to be done.
Fast forward to 2019, a peer-reviewed study1 published in the Complementary Therapies in Medicine led by author Miyaji Akane at the Institute for Liberal Arts, Tokyo Institute of Technology (Tokyo Tech) and colleagues at Tokyo Healthcare University and the Research and Development Center, MTG Co. Ltd. had examined the effects of using a facial roller on facial skin and blood flow. The study concluded that there was significantly increased vascular (blood vessel) dilation with use of the facial massage roller.
Facial massaging using a roller can increase facial skin blood flow of around 25% for more than ten minutes after the massage. This means that using the massage roller before application of cosmeceuticals such as serums would increase the skincare absorption, leading to better effects on aging.
Should I put my jade roller in the fridge?
Cold therapy has been proven in its dermatological functions in terms of reducing inflammation. We often tell patients to put their skincare products in the refrigerator or beauty fridge, especially if they have eczema. Because, the cold first of all, distracts the skin receptors from the sensation of itch. This is the same thing patting your skin does as opposed to trying to alleviate the itch by scratching.
Is rose quartz or jade roller better?
Rose quartz retains its coolness while jade tends to be more adaptive to it's surrounding temperatures. Rose quartz is also well known for it's wrinkle-reducing and collagen stimulating benefits. Furthermore, as jade is a soft stone, it can encounter wear and tear with repeated use. Therefore, rose quartz may be a better option and may last you longer.
How to take care of your jade roller
Since you will be using these on your face, make sure to wipe them down with a clean cloth. This is to remove any residues of skincare products and sebum. You can also rinse them in warm, soapy water before rinsing and wiping them dry. Make sure to place your facial massager in a well-ventilated area to air dry.
Reference:
1. Akane Miyaji, Kaori Sugimori, Naoyuki Hayashi, Short- and long-term effects of using a facial massage roller on facial skin blood flow and vascular reactivity, Complementary Therapies in Medicine, Volume 41, 2018, Pages 271-276, ISSN 0965-2299
© 2019. Dr. Teo Wan Lin. All rights reserved.
—–
Dr. Teo Wan Lin is a board-certified dermatologist practising at TWL Specialist Skin & Laser Centre. She specializes in both medical and cosmetic dermatology, with expertise in acne, allergies, eczema, pigmentation, skin cancer, hair loss conditions, as well as skin rejuvenation. Widely regarded as a key opinion leader in the field of cosmeceuticals and biomaterials research & development, Dr. Teo has published her dermatological research in distinguished medical journals internationally. She is also the chief scientific officer at Dr.TWL Dermaceuticals and author of the Skincare Bible – Dermatologist's Tips for Cosmeceutical Skincare. Follow her on instagram @drteowanlin.
To book an appointment with Dr. Teo, call us at +65 6355 0522, or email appt@twlskin.com. Alternatively, you may fill up our contact form here.
SHOP THE STORY
https://drtwlderma.com/wp-content/uploads/2019/07/Jade-Roller-Larecea.jpg
700
700
Administrator
https://drtwlderma.com/wp-content/uploads/2023/02/Logo-300x128.jpg
Administrator
2019-07-06 12:04:00
2021-09-02 01:13:40
Dermatologist's Take On Jade Rollers For Skincare Absorption