A minimalistic approach to skincare
Less might sometimes be more.
You might have heard for the famous Korean 10-step routine that pushed multi-step skincare routine into the global spotlight. Many celebs, beauty bloggers, and writers swear by this ancient Korean secret for youthful and radiant visages.
The resultant effect of this phenomenon is the proliferation of many different brands coming up with products serving extremely niche needs. (Do you really need a pre-serum/essence/moisturiser?)  An uninitiated can often feel bewildered by the astounding number of choices available in the market and spend exorbitant amounts on drugstore and luxury skincare, only to be disappointed by its results (or rather no-results). It is time to go back to the fundamentals and declutter your routine to seven simple steps using dermatologist tested-and-formulated products.
Why dermatologist-tested/formulated products?
Dermatologists are doctors that specialise in skin health. They, aside from performing various facial aesthetic treatments, are also qualified to diagnose and prescribe medications to treat skin diseases such as eczema, cystic acne, psoriasis etc. Hence, products formulated by derms are often top-notch in efficacy in healing the dermis without exacerbating any current skin conditions.
The double cleansing myth
Double cleansing, do we need to? Especially when the bed is oh-so-welcoming after a long day. The last thing we want to do is to spend extra time in the bathroom and head straight to bed.  A simple scan on the Internet will tell us "Yes we need to".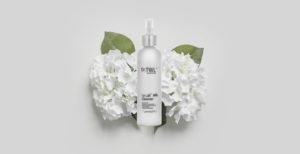 A thorough cleanse using an oil-based cleanser helps dissolve oil-based debris such as makeup, SPF, sebum and urban pollutants (such as soot!) Dr.TWL's Le Lait Milk Cleanser is luxuriously creamy and gentle on eyes and lips yet dissolves makeup in a jiffy without stripping the skin of its moisture. The star product in the milk cleanser, Larecea™ extract also stimulates collagen production for skin regeneration, making suitable for post-laser treated skin as well.
It is also pertinent that the skin undergoes a second cleanse with a water-based cleanser to remove water-based debris such as sweat, dirt and any makeup and oil residue that is still on the skin. It is also important to avoid harsh cleansers that contain harmful surfactants such as SLS and SLES (attributes to its foamy lather) that destroys the skin's natural lipid barriers and upsets the skin's natural pH. Dr.TWL's own Miel Honey™ Cleanser contains medical grade honey that helps the cleanser lather without the harshness. Being an antibacterial and anti-inflammatory agent, it is also an excellent au-naturel humectant that helps retain moisture even after cleansing.
Lock it in
While the skin is still slightly damp after the cleanse, it would be an opportune time to apply an emulsion like the Radiancé Fluide™ Hydrating Emulsion onto cleansed skin. Layering an occlusive emulsion can lock in moisture and reduce the amount of water loss from transpiration. Also, dampened skin is optimised to absorb any active ingredients such as amino acids, oligopeptides, and niacinamide to repair signs of aging and brighten skin for that dewy glow.
Going further with serums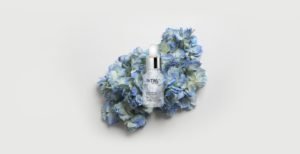 If an emulsion or a moisturiser is simply not sufficient, Dr.TWL's in-house formulated Hyaluronic Acid can reintroduce moisture into the skin. Dry and dehydrated skin can benefit from hyaluronic acid which works as a sponge that draws moisture from its surrounding into the skin. Having said so, this highly hydrophilic ingredient works especially well in humid countries such as Singapore, keeping the skin feels supple, plumped and hydrated after use.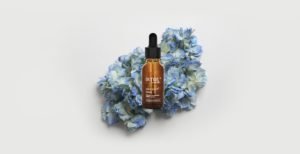 The inclusion of an efficacious vitamin C serum such as the Vitá C Gold™ Serum can help lighten dark spots and patches, revealing a brighter and an even toned complexion. Found in citrus fruits, Vitamin C is a naturally occurring vitamin that helps combat free radicals and prevents cells from oxidising. It is extremely beneficial for anti-aging as it also kicks starts the production of collagen. However, this sun-protective ingredient is unstable and breaks down when in contact with sunlight. Dr.TWl's own nano-formulated stabilised vitamin C can penetrate deeper layers of the skin due to its small molecular size while still able to be inert while exposed to the sun to minimise the loss of efficacy.
For mature skin that face problems of dryness, sagging could invest in a well-formulated anti-aging serum like the Elixir-V Total Recovery Serum for an extra boost in hydration from hyaluronic acid and oligopeptides for an intensive nourishment and firming effect.
Eyes on me
It is never too early or late to start incorporating eye cream in your routine. The skin around the eye area needs some TLC. Elixir-V Eyes contains niacinamide to brighten dark circles from lack of sleep while potent oligopeptides work to lift, repair delicate skin under the eyes which are usually where the first signs of aging appear. Dr.TWL proprietary skincare ingredient, Larcea extract helps to boost collagen production to plump the skin for a pair of bright and refreshed peepers.
By Shelton Chang