Singapore Model Search Tips on Choosing a Photographer: Behind the Scenes with Summer SH

@phygiartbeauty •The Best Makeover Studio in Singapore With Skincare Makeup Gifts• Celebrate beauty with us! Bonus 18 Jan Slot comes with $100 mystery skincare gift. OR REDEEM YOUR FREE MAKEOVER with $700 purchase of apparels for CNY! Book your makeover today at www.drtwlderma.com or WhatsApp us for more! Featuring Ava and Sue in the Belle Classic Photoshoot Package wearing Metallurgy By Me Surgical Steel Earrings. #photoshootsg #makeoversingapore #makeoverstudio ♬ Who's That Girl – Guy Sebastian
Choosing a photographer for a photoshoot can be a challenging task, as the quality of the photographs can have a significant impact on the success of the shoot. Here are some key factors to consider when selecting a photographer:
Choosing a Photographer Style
The first step in choosing a photographer is to identify their style. Different photographers have different approaches to photography, and it is essential to select a photographer whose style aligns with your goals and preferences.
Choosing a Photographer Portfolio
A photographer's portfolio provides a good insight into their work, skills, and the type of images they are capable of producing. Take the time to review a photographer's portfolio and select someone whose work you admire and that fits your needs.
Photographer's Experience
Experience is an important factor to consider when choosing a photographer. Photographers with more experience have a greater understanding of lighting, posing, and other technical aspects of photography, which can result in higher-quality images.
Photographer's Personality
It is important to choose a photographer whose personality is a good fit for your needs. The photographer should be professional, friendly, and easy to work with, and should be able to make you feel comfortable during the shoot.
Photographer's Equipment
The quality of a photographer's equipment is also an important factor to consider. A professional photographer should have high-quality cameras, lenses, and lighting equipment, which can result in better images.
Photographer's Price
Price is another important factor to consider when choosing a photographer. While it is tempting to choose a photographer based solely on their price, it is essential to remember that you get what you pay for. Consider the photographer's experience, skills, and portfolio, and make a decision based on the overall value they offer.
Photographer Recommendations
Word-of-mouth recommendations are a valuable source of information when choosing a photographer. Ask friends, family, and colleagues for recommendations, and look for online reviews from previous clients to help you make an informed decision.
Choosing a photographer for a photoshoot requires careful consideration of several key factors, including style, portfolio, experience, personality, equipment, price, and recommendations. By taking the time to select a photographer who meets your needs and expectations, you can ensure that you receive high-quality images that you will cherish for years to come.
Butterfly Beauty 2023 Season 1 : Photoshoot Challenge Summer SH
Introducing our second #BUTTERFLYBEAUTY finalist, @summer__sh In this interview, Summer shares with us her beauty story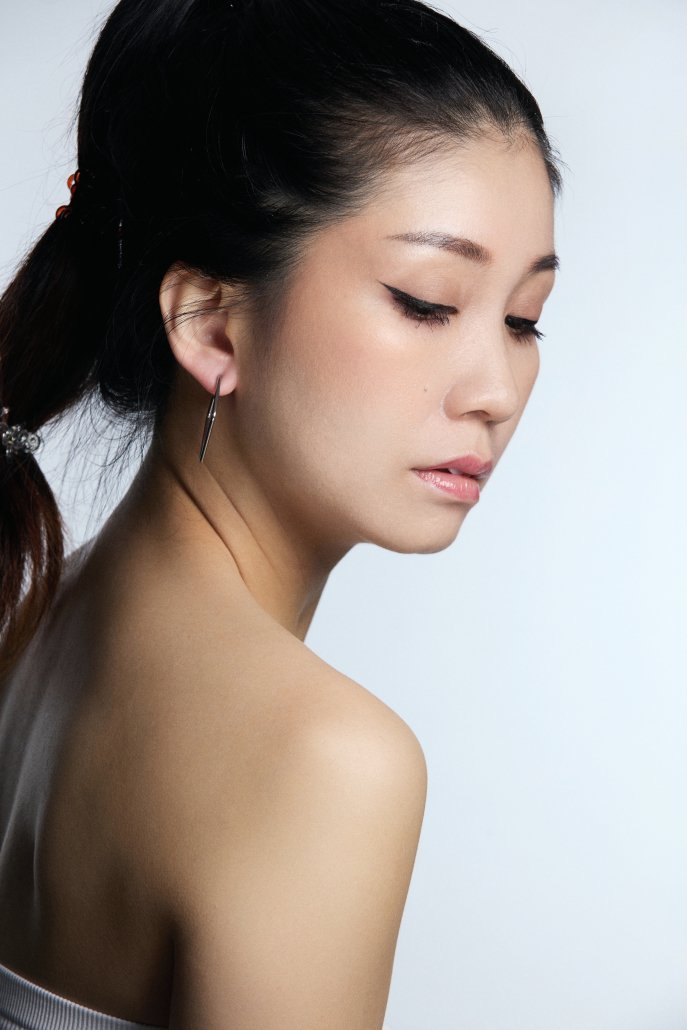 1. Tell us what you do, what your interests and hobbies are!
I am a pharmacist & my job is to help people who are sick & unwell! 👩🏻‍⚕️
My hobbies have always changed over time. As I grew up, I started with cooking as a hobby. I still remember the recipes that I used to download from the internet and work on them with patience. Sadly, I always ended up with either a burnt fish or undercooked vegetables. It was hilarious for my family to see me trying and failing miserably. However, one day I decided to follow my mother's cooking recipe. I was able to create the dish perfectly then. The happiness I got was priceless so I decided that from that day onwards, I will cook whenever I have free time in my schedule.
I have realized over the time that cooking is a stress buster and an energy booster. It feels so good after a long hard day at kitchen to finally serve food to your family or guests. Of course, I don't do it professionally, it is merely a hobby for me. But the joy I receive when I create food from new recipes or invent my own kind of cuisine by mixing up 2 or 3 recipes is beyond any price.
2. What is your beauty motto?
Shine Your Beauty From Within! Always look after yourself from within, and your beauty will shine through on your skin.
3. Any skincare or beauty secrets you want to share?
Exfoliating! Exfoliating is an important step in achieving younger and radiant skin. Doing so once or twice a week helps to unclog closed pores and clean them, getting rid of dead skin cells to reveal more vibrant skin. It also gives room for other skincare products to penetrate the skin faster, letting them do their work twice better.
4. How did you find the photoshoot experience?
Fun! Raiyne is a professional photographer and she was able to make the session very enjoyable.
5. Do you like the pictures?
Yes! Lovely and looking forward to receiving them!
6. Can you use 3 words to describe yourself first?
Curious, Patient, Resilient
https://drtwlderma.com/wp-content/uploads/2023/02/SUMMER-68_edit-scaled.jpg
1200
800
Joanne Lim
https://drtwlderma.com/wp-content/uploads/2023/02/Logo-300x128.jpg
Joanne Lim
2023-03-08 01:57:26
2023-03-08 02:01:07
Singapore Model Search Tips on Choosing a Photographer: Behind the Scenes with Summer SH