Best Acne Cleanser for Sensitive Skin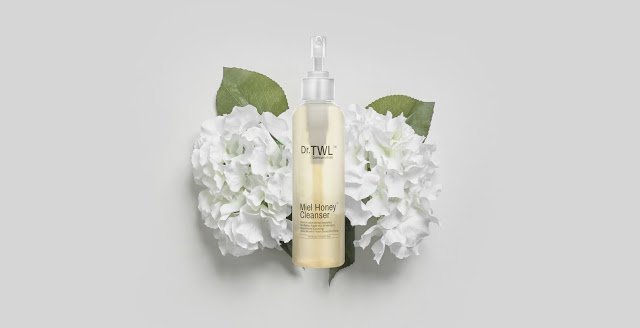 Miel Honey™ Cleanser
The second step in Dr.TWL Dermaceuticals 7 Days Recovery Kit is the Miel Honey™ Cleanser.  As opposed to the commercial cleansers which contains SLS (Sodium Laureth Sulfate), Miel Honey™ Cleanser protects our skin barrier and maintains the moisture in our skin, keeping it supple. It thoroughly cleanses the skin with a blend of botanical emulsifiers consisting of- Medical Grade Natural Honey, Arnica Montana flower extract, Artemisia Vulgaris and other botanicals.
Le Lait™ Cleansing Milk and Miel Honey™ Cleanser complement each other to serve the purpose of double cleansing. According to Dr. Teo Wan Lin, a consultant dermatologist at TWL Specialist Skin and Laser Centre, " Traditional cleansers are usually based on SLS (Sodium Laureth Sulfate) which I would not recommend, as these are the cheapest form of lathering agents available to cleanse skin and would strip skin dry and may even cause reactive seborrhea (overproduction of more oil)."
Medical Grade Natural Honey (Cleansing)
Honey has been widely used in the medical field. The various medicinal properties of honey, such as its antimicrobial effects and thus cleansing purposes, allows it to fetch a premium price. Medical grade natural honey is used as conventional antibiotics.
Firstly, honey is highly sought after for its anti-septic function. It comprises of anti-inflammatory, antiviral and antibacterial compounds. Not only can honey disperse and kill the presence of bacteria on your skin, but it is also great to treat and prevent acne, by deterring the growth of bacteria.
Secondly, honey contains antioxidants which aids in anti-aging. Elements found in honey reduces the fine lines on your skin. Furthermore, in a climate like Singapore, our skin is susceptible to environmental damages. The oxidative feature of honey will help to hydrate as well as repair our skin.
Thirdly, honey can effortlessly provide a radiant glow. It contains enzymes, vitamins and minerals that hydrates, cleanses and nourishes your skin thoroughly. With its high viscosity, honey is hygroscopic and acts as a natural moisturiser, soothing on the skin. It moisturises your skin by absorbing moisture from your surroundings. (Just a caution: Try not to use honey in a dry environment. It may end up removing moisture from your own skin). In addition, honey is also a complexion booster. The organic acid found in honey is a good source of skin exfoliation, hence improving dull-looking complexions.
Medical Grade Natural Honey found in Miel Honey™ Cleanser can also aid in healing and tissue regeneration while minimising scars. Honey is a gentle element that is ideal for all skin types, especially for people with sensitive skin or eczema. Contrary to foaming cleanser, Miel Honey™ Cleanser does not strip your skin of its protective sebum. With its multi-properties, honey balances oily skin while keeping dry skin moisturised. Miel Honey™ Cleanser is a dermatologist recommended substitute for harsh soaps that has high pH alkalinity.
Arnica Montana Flower Extract (Anti-Flaking)
Arnica is a perennial herb under the sunflower family. Arnica Montana Flower Extract has been widely cultivated for health benefits. One of its extensive advantages, includes anti-flaking and stabilizes your skin, which hence improving the appearance of dry or damaged skin.
Arnica Extract has healing qualities. With its anti-inflammatory properties and  antioxidant activity, Arnica Extract can soothe your skin and aid in internal effects during breakouts. The extract boosts the process of tissue formation in order to replace and repair damaged skin. It is a great product to relieve itchy, inflamed skin rashes. Besides that, Arnica Extract enhances blood circulation to maintain the overall health of your skin. This expedites your skin tissues to produce collagen as well as provide a healthy glow for your skin.
That being said, here's one thing to take note of. Arnica extract is an active ingredient for skin nourishment. However, it is toxic to explicitly apply pure Arnica Montana flower extract all over your skin. If used for extended periods of time, Arnica Extract may lead to skin irritation.
Artemisia Vulgaris (Mugwort)
Artemisia Vulgaris is a type of plant that belongs to the daisy family. The plant's common name, St. John's plant came from the folklore that John the Baptist wore Mugwort around his waist. Many people thought the plant had abilities to protect against diseases, evil spirits and bad luck. With such high regard of this plant, it has been proven to have medicinal benefits and is commonly used in skincare.
Artemisia Vulgaris in the Miel Honey™ Cleanser, acts as a natural antioxidant. It can result in decreased risk of infections, cancer and many other health benefits. Moreover, antioxidants protect your skin by preventing the production of free radicals which can damage your skin cells. They have anti-aging effects, improving the appearance of your skin.
For people suffering from skin conditions such as acne problems, eczema and others skin problems, Miel Honey™ Cleanser is for you. With our medical grade natural honey, anti-inflammatory Arnica Montana flower extract and calming artemisia vulgaris, what is there not to love about our cleanser!
How do I use this product?
Apply a pea-sized amount with warm water into a lather onto the entire face and rinse off with cool water.
© 2017 Dr.TWL Dermaceuticals. All rights reserved.
—
SHOP THE STORY