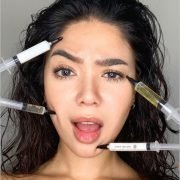 I've been following the @drtwlderma 7+2 skin ritual for a few days now and I can see a noticeable difference in my skin. It's now brighter and more dewy when I have no make up on.
Thank you dr.Teowanlin, 없던 스케줄도 만들어서 하는중..그래서 더 바쁨. 관리 잘해서 민낯으로도 괜찮은날을 맞이하길 바라며..오늘도 굿나잇.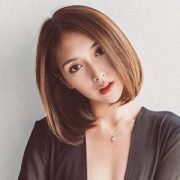 My skin has been suuuper sensitive due to the drastic change in weather climates over the past week but this sunscreen with SPF 50++++ from @drtwlderma does the trick without aggravating it!
I apply 3 drops every night before I sleep and I personally love it because it gives my skin a plump feeling when I wake up and whenever I feel as if I have upcoming forming zits, the elixir-v serum helps to stop the formation.
Dr.TWL Dermaceuticals x LISA VON TANG
Designer Lisa Von Tang @myessentialself features in the Book of Genesis where the waters of the deep are formed at the beginning of time. The purest ingredient "Deep Sea Secrets" is harvested 600m below the sea depth, for mineral-rich purified deep sea water, to form the base of skincare designed to calm sensitive, reactive skin types.
#DRTWLFACE WEBISODE LIVE STREAMING
9 SEP 17
LIVE STREAMING AT THE ALCOVE AT CALDWELL HOUSE
17 AUG 17 
LIVE STREAMING AT KILO LOUNGE
20 JUL 17