THE BEST LIP PLUMPER THAT WORKS?
A Dermatologist-Approved Lip Plumper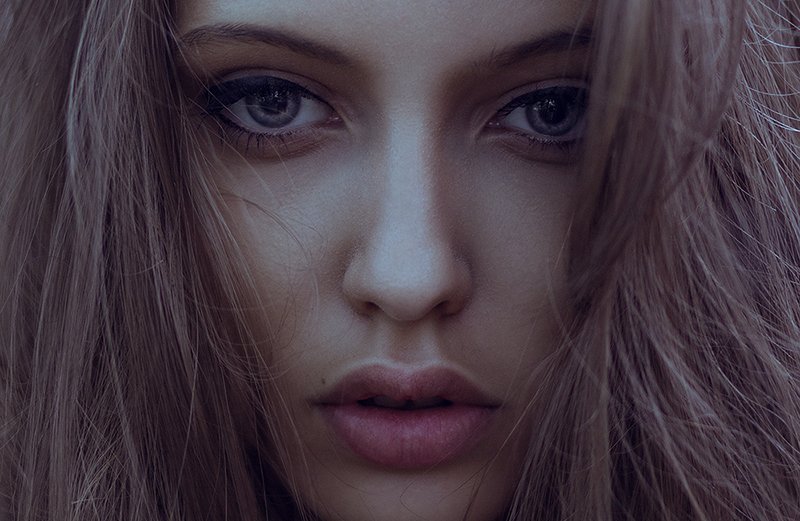 Full and well-defined lips imbue a sense of youth, health and attractiveness, hence the increasing popularity of products that promise to enhance the fullness of lips – also known as lip plumpers.
But do these products really work and, if so, how?
How do lip plumpers work?
Lip plumpers are cosmetic products that aim to create the appearance of increased lip volume.
Common ingredients found in lip plumpers are cinnamon essential oils, cayenne pepper, ginger extract, menthol and caffeine.
Most of these ingredients work by mildly irritating the delicate skin on the lips, causing them to flush and swell temporarily. As a result, the irritants can cause a stinging sensation when used.
While lip plumpers containing irritants will produce instant lip volume, they may also cause contact urticarial – immediate swelling and redness at the area of contact.
For a lip plumper without the irritants, try dermatologist-formulated Ultra-Intensive Treatment Lip Plumper. It boosts lip volume using the hydrating and healing ingredients of grapeseed extract, DNA extracted from salmon roe, and oligopeptides.
Vitis vinifera
Grapes, or vitis vinifera, contain various active constituents that provide a broad spectrum of pharmacological and therapeutic effects on skin. A major compound called proanthocyanidin helps decrease the skin's production of proinflammatory cytokines.
Proanthocyanidins also have the ability to stabilize collagen and elastin, the proteins found in our connective tissue. Proanthocyanidins strengthen collagen by allowing collagen cross-linkages that, in turn, promote protein strength and function. This helps to improve the elasticity, flexibility and appearance of skin cells, and contributes to the plumping effect on the lips.
DNA
Extracted from salmon roe, DNA is added to this lip plumper for anti-ageing effects. DNA, or deoxyribonucleic acid, is a molecule that carries genetic material.
Ageing happens via two pathways – intrinsic and extrinsic ageing. Intrinsic ageing refers to the genetically programmed decline in DNA functions and repair abilities that happens to our skin when we get older. Skin thins and loses its elasticity over time, including on your lips.
Extrinsic ageing refers to physical or environment factors that age the skin. UV radiation is a major contributor to extrinsic ageing as UV light can damage the cells that develop tissue fibers for the skin's structure. This causes the outermost skin layer to become more fragile and less elastic.
DNA extracted from salmon roes has the ability to promote wrinkle reduction and improve hydration of the lips. Salmon eggs are rich in proteins, vitamins and minerals, all of which contribute to the improvement of facial skin. In particular, salmon eggs contain vitamin A, a gold standard ingredient for wrinkle treatment that helps to smooth out fine lines on the lips.
Oligopeptides are comprised of various amino acids and have rejuvenating effects on the skin. They communicate with cytokines and chemokines, the signals in our cells that regulate the production of collagen and elastin, to promote tightening of the skin.
The oligopeptides used in the Ultra-Intensive Treatment Lip Plumper have an identical chemical structure to epidermal growth factor (EGF), a compound that stimulates skin growth and speeds wound recovery. By mimicking this structure, oligopeptides work as a healing agent to speed up the process of skin cell renewal, replacing older skin cells with younger ones.
Ultra-Intensive Treatment Lip Plumper
Save the trouble of testing out multiple lip plumpers on the market and go for the dermatologist-formulated Ultra-Intensive Treatment Lip Plumper.
The Ultra-Intensive Treatment Lip Plumper provides an immediate and lasting plumping effect using various hydrophilic (water-loving) ingredients – including phenols from grapeseed oil, Vitamin E and hyaluronic acid – to attract moisture from the air and keep it sealed in.
This lip plumper also contains DNA from salmon roe to reverse the effects of ageing, and oligopeptides to boost collagen production. Together, these ingredients ensure that your lips remain plump and youthful.
—–
SHOP THE STORY