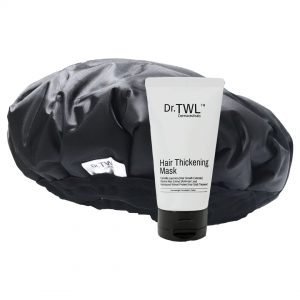 Professional Series – Kerabuilt™ Home Protein Treatment System
$$151.94 $128.40  (w/gst)
DESCRIPTION
1 Month Hair Treatment Regime
[Improves Hair Elasticity]
[Hair Shaft Thickening]
[Cuticle Smoothening for Shine]
[Deep Heat Repair for Damaged Hair]
[Detangling]
Beautiful & Luscious Hair at home. Sufficient for 10 Applications
Contains:
[1 Piece ] FDA-Approved CutisCool™  Biological Gel Hair Cap
[ 1 x 100ml ] Hair Thickening Mask
[1 x Sachets] Keratin Rinse Crystals
BENEFITS
[Technology] Made from CMC, a cellulose( plant-derived)-based substance, with an excellent safety record. CutisCool™ Gel is sealed in a leak-proof packaging to form a liquid-solid mixture with a unique thermal capacity with a high latent heat of fusion.
[Sealing Hair Cuticles for Shine] Produces temperatures more cooling but without the discomfort of ice for sealing of hair cuticles for shine.
[Slow Release of Thermal Heat for Home Keratin Treatment] Specifically engineered thermal capacity allows comfortable home use of effective heat treatment used normally in salons to increase penetration of hair treatment products.
DIRECTIONS FOR USE
[Cleanse Hair & Scalp]
STEP 1: Apply on clean shampooed hair and scalp. Use Copper Peptide Hair Regrowth Shampoo for best results.
Optional*
[Customised Masque Applicators]
STEP 2:
[Week 1] Silk Protein
[Week 2] Milk Protein
[Week 3 ] Keratin Protein
[Week 4 ] Silk Protein
Apply 10ml syringe vial over entire hair shaft.
[Or]
Apply a palm size amount of Hair Thickening Mask.
Comb through with wide tooth comb.
[Heated Protein Infusion]
STEP 3: Microwave Cap for 60s-90s. Test temperature before use to avoid scalding. For best results wear a disposable shower cap underneath. Wear for 15-20 minutes while enjoying a cup of tea. Put
pack in freezer for half an hour. During this time perform the Keratin Rinse below.
[Keratin Rinse for Shine]
STEP 4: Dissolve crystals of keratin rinse in warm water and run through hair shaft. Comb through. Do not rinse off.
[Cuticle Sealing]
STEP 5: Remove Cap from freezer, wear for 5 mins.Rinse off with cool water. Use Lipishine™/ LipiSilk™ Serums on towel-dried hair for stunning finish.