BENEFITS
Elixir-V Bundle
ELIXIR-V™ EYES
Total nourishment for eyes in a single application. LARECEA™ Extract accelerates collagen formation, for skin regeneration.
ELIXIR-V™ TOTAL RECOVERY SERUM
Intensely nourishing concentrate of deep hydrating, lifting and tightening peptides. Anti-scarring, contains Phytochemical Centella Asiatica, anti-inflammatory for acne cysts, scars and sensitive skin.
Duo Protector Bundle
SUNPROTECTOR™
Exquisitely formulated for humid climates. Broad-spectrum sunscreen that also regenerates and soothes sensitive skin. Designed with unique pigments blended to be almost invisible under make-up.
Blue Light Protection: This sunscreen is formulated with physical blockers like titanium dioxide and zinc oxide that effectively blocks blue light emitted by indoor devices. Portulaca Oleracea (Purslane) and Oligopeptides in our SunProtector are potent antioxidants which actively fight free radicals generated by blue light as well as airborne pollutants – for comprehensive protection.
The is some early evidence that excessive blue light exposure from various sources (LED devices, sunlight) can cause worsening pigmentation in individuals with melasma or pre-existing pigmentation conditions.
MINERAL BOOSTER™
Dual function refreshing mist to increase absorption of skincare at night, for a perfect look with make-up & during touch-ups in the day. Contains skin-calming & repairing active ingredients suspended in a purified deep sea water mist harvested 600m below sea level using sophisticated technology. Perfect for tropical and humid climates.
SilkPeel Home Medi-facial Kit
[Radiance] Dual Cleansing & Resurfacing Function for Cell Renewal
[Ultra-Gentle Microdermabrasion*] with CUIONS™ Microcrystals
[Increases Cosmeceutical Delivery] Serum Absorption
[Anti-Wrinkling] Proprietary copper-infused Microcrystalline tip delivers skin healing cosmeceutical benefits
[Painless Extractions] Comes with gentle suction vacuum tip to remove dirt, debris, keratin
[Developed for Sensitive Skin] 3 modes for oily, combination and dry sensitive skin

360 Conscious Mask Bar 
The Benefits of Clean Cosmeceuticals
The eco-conscious mask
The Dr.TWL sustainability efforts towards clean beauty
Beauty Fridge for Anti-Inflammatory Cold Therapy
Ideal for Rosacea*, sensitive skin/eczema treatment
*Currently used in TWL Specialist Skin & Laser Centre, our partner dermatologist clinic for skin treatment.
CUIONS™ Anti-Ageing Beauty Copper Pillow Case
Dermatologist Approved
Skin Compatibility Tested
Laboratory Certified Effective Copper Concentrations
Bedtime Ritual: The Secret to Sleeping Better
Jade Roller Rose Quartz for Use with Cosmeceuticals
[Increased cosmeceutical absorption] Using the massage roller before application of cosmeceuticals would increase the skincare absorption, leading to better effects on aging. A peer-reviewed study1 published in a medical journal Complementary Therapies in Medicine led by author Miyaji Akane at the Institute for Liberal Arts, Tokyo Institute of Technology (Tokyo Tech) and colleagues at Tokyo Healthcare University and the Research and Development Center, MTG Co. Ltd. in 2019 had examined the effects of using a facial roller on facial skin and blood flow. The study concluded that there was significantly increased vascular (blood vessel) dilation with use of the facial massage roller.
[Ergonomic, noise-free use] No surface treatments or chemicals are used to ensure skin safety. The metal frame is a durable integrated (not soldered), triple-coated rose gold electroplated zinc alloy to prevent oxidation or rusting. The handle has been modified from the traditional style to be more ergonomic. A silicone insert is incorporated into our design for noise-free use.
[Cooling effect] Natural skin cooling effect without refrigeration unlike synthetic rollers.
Qraser Second Skin Push-UP Invisible Bra Loaded With Skin Benefits
Safety Engineered for 100% Medical Biocompatibility
No Painful Underwires, Protects from Chaffing and Marks
DIRECTIONS FOR USE
Work a pea-sized amount morning and evening to eye area with ring finger according to diagram above.
ELIXIR-V™ TOTAL RECOVERY SERUM
Apply 3 drops to work evenly onto entire face & neck evening according to diagram above.
SUNPROTECTOR™
As a final step after skin care, before make-up. Shake well before use, spread small amount (half finger-tip) over the whole face evenly, wait 60 seconds for product to be fully absorbed before applying make-up.
MINERAL BOOSTER™
[Day] Apply mist to entire face and neck as last step after sunblock. Hold the bottle 15cm away and spray with circular movement. Avoid the eyes. Do not inhale, allow 3 minutes for mist to be fully absorbed before applying makeup. Use mist before applying makeup to ensure full skin hydration, with touch-ups, to set or enhance makeup.
[Night] Spray on after Elixir-V Total Recovery Serum and night creams to boost absorption for total skin repair while you sleep.
SilkPeel Home Medifacial Kit
Read more on how to use the device here
360 Conscious Mask Bar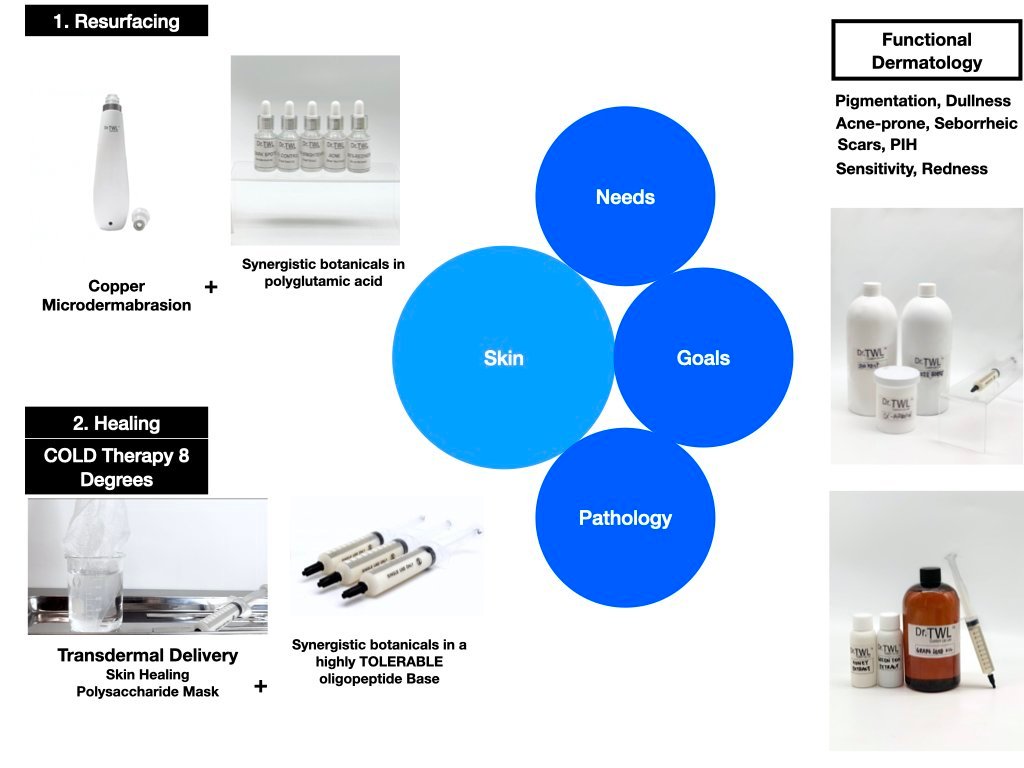 Jade Roller Rose Quartz for Use with Cosmeceuticals
For use with Elixir-V™ Total Recovery Serum and Radiancé Fluide™ Hydrating Emulsion Sleeping Mask.
Start with the bottom of the face—specifically the center of the chin—and work your way up, rolling outward across the jaw and up toward the ear. Using light pressure, perform similar outward and upward strokes from the centre of the face and forehead towards the sides and work upwards from the décolleté.
For acne scars and pigmentation, use the small roller head to roll over the affected area for 30 seconds before application of Elixir-V™ Total Recovery Serum.
Qraser Second Skin Push-UP Invisible Bra Loaded With Skin Benefits
This bra is made of two separate cups that need to be applied one at a time. If you try to stick the bra together, without undoing the clip, you're in for a struggle! Here is a comprehensive step-by-step on how to properly put on your bra for the best lifting effect!
Step 1: Position the cups in front of the mirror so you can see what you're doing. Flip the cup outward, and hold the cup by the edge.
How to position the bra cups for a fuller/lifting look?
Instead of placing the bra cups horizontally like how you would with a normal bra, position the bra cups of the bra vertically one at a time with the clips pointing down to the floor. This will give you a more lifting look. If you want your breasts to be brought together for a fuller look, position the bra cups further away from each other. The further the clips are away from each other, the better the lifting effect of the invisible bra.
Step 2: With the flipped out cup in hand and the position of the bra cups in sight, start sticking the bra cups from the bottom part of your breasts upward before sticking the top part. Smooth the cups onto your breast to ensure all edges are stuck onto your breast. If you need to readjust the positioning of the bra cups or if there are gaps between the cups and your breasts, don't be afraid to peel the bra off and try again!
Step 3: Hold the left clip in your left hand and the right clip in your right to form an inverted "L" shape to the left clip. Keep the right clip at right angles until the clip is fully in, then snap it horizontally to close the clasp. Hold on to each cup firmly to secure the hold.
In this video, accredited Singapore dermatologist Dr Teo Wan Lin, from TWL Specialist Skin & Laser Centre, also author of the Skincare Bible: Dermatologist's…
CARE
Wash before first use. Handwash with mild facial wash and air-dry. Copper fibre is naturally anti-bacterial. Recommended weekly washing to remove physical dirt, facial oil and particles for optimal fabric performance.
Does the material of our pillowcase matter?
An average person will spend 229,961 hours in their lifetime sleeping, given that an average person sleeps 8 hours every night. Dermatologists advice that the material in contact with your skin, especially your pillowcase, should also be non-irritating and breathable. Silk have traditionally been recommended to be the best fabric to be used against skin.
A landmark study done in 2012 by a group of Korean dermatologists demonstrated that there is statistically significant results between the groups of patients sleeping on the pillowcases containing copper-impregnated fibers, as compared to the control pillowcases. These copper cases were stringently manufactured to have a concentration of 1%. The skin surface topography and condition was analyzed at the commencement of the trials and after 2, 4 and 8 weeks (where relevant) by skin imaging equipment, photography, and by expert graders.
Where is copper usually found?
Copper is naturally occurring and is involved in many physiological and metabolic processes critical for the appropriate functioning of almost all tissues in the human body. In the skin, copper is involved in the synthesis and stabilization of extracellular matrix skin proteins and angiogenesis.
Is copper safe to be used?
Copper is usually available as a chemical compound of copper sulfate which is soluble in water and hence unsuitable to be incorporated into fabrics due to the washing out for every cycle.
However, the technology now exists to incorporate insoluble nanoparticles to coat each strand of fibre to produce 100% copper fibre fabric. Copper nanoparticles have been mentioned considerably because of its unique optical, catalytic, antibacterial, antifungal, electrical, mechanical and thermal properties
Jade Roller Rose Quartz for Use with Cosmeceuticals
[Precautions] Not to use on areas with active inflamed acne, eczema and rosacea. Consult your dermatologist if in doubt.
[Care] After each use, wash in warm soapy water. Dry thoroughly before storage
Qraser Second Skin Push-UP Invisible Bra Loaded With Skin Benefits
Should you wash your bra?
The stickiness of the hypoallergenic medical grade adhesives of the bra cups will cause flakes of your skin or even hair to be stuck to it. This is why it is very important to wash the bra cups after each wear. As the bra is designed to last multiple wears, it is highly advisable to wash your bra cups!
How to wash the bra?
Wash your adhesive bra with tap water and mild soap after each use. It is advisable not to use alcohol, bleach or other cleaning solutions. Hold the cups under a running tap and use the palm of your hand to clean the cups in a circular motion. Do not machine wash or soak in water . Shake off excess water and air dry by leaving the adhesive facing up.
Do not use your fingernails or a brush to scratch over the surface as this will permanently damage the adhesive of the bra cups. Air dry only. Once it is air dried, cover the bra with a lid to prevent any dust or fibres in the air from settling onto the bra cup and affecting its effectiveness.
What can affect my bra?
Moisture from creams, lotions and oils on your body will repel the adhesiveness of the stick on bra, and affect the effectiveness of the adhesives of your stick on bra. Furthermore, the accumulated moisture on the cups will affect the stickiness of the cups unless you properly get rid of it. If you forgot you had cream on, and apply the cups, rinse the adhesive immediately and let the cups air dry.
Fibres from wool garments may stick to the side of cups and affect the adhesiveness of the cups. However, unlike the moisture from lotions and oils, these fibres are harder to remove. Dust is the other culprit that can affect the adhesive on the cups. Tiny dust particles are hard to wash off, hence always cover the adhesive with plastic covers once you wash the bra. If you are in the habit of leaving your bra lying around, uncovered after washing, it is highly likely that your bra will not last long. If you've lost the covers, use a bit of cling film to cover the cups.