PRE-GST HIKE 1 DAY SALE BY POPULAR REQUEST – TIL 23:00h 31 DEC ONLY!
Receive up to 40% Rebates on your purchases sitewide when you order from now till 23:00hrs on 31 Dec 2022! Bonus rebate points will be credited automatically within 7 business days based on qualifying minimum spend tier – no promo code is needed.
*Due to high sale volumes, orders made on from Dec 2022 will be shipped out from 7 Jan 2023 onwards.
Create a home sanctuary for self care with our curated skincare and haircare for the whole family.
Need some guidance on what to get for your 2023 skinvestment? Check out our Skin, Hair, Lip and Sleep Rituals.
Get your big ticket items under the Dermatologist Tools Suite or stock up in bulk for the skincare and haircare bundles.
Accrue points for 2023 to offset your purchases. We promise some hot new arrivals based on the best in skincare and haircare research this coming new year!
Not sure what to get? Check out our best deals recommended for beauty fans here!
Dr.TWL Silk Hair Brush $90
A novel hair brush with DR.TWL™ SILK Fibres to smoothen and seal the cuticle instantly, removes static electricity and eliminates frizz. Use as an everyday hair treatment brush straightener for instant high gloss, smoothening and styling effects.
Dr.TWL Hair Relaxing Brush $180
For instant hair straightening without heat or chemicals. Designed with waveform technology that interacts with physical bonds of hair to relax hair and eliminate frizz. Styles by bringing out natural healthy hair texture without damaging hair cuticle.
Ice Age Pore Minimiser $70
The benefits of the Ice Age Pore Minimiser includes reducing skin redness, inflammation and sensitivity. With regular use, it reduces skin reactivity and excess oil production. Use with your favorite serums to enhance absorption.
Listen to Dr.TWL's beauty forecast for 2023, in Asian Beauty Secrets.
SilkPeel Home Medi-Facial Kit $450
Free Amino Acid Masque worth $220. Utilizes polyglutamic acid based solutions with potent antioxidants delivered via vacuum microdermabrasion to reduce the appearance of pores and stimulate natural repair of skin cells.
Raser Hair Regrowth Comb $550
Multi-Functional 5 in 1 Comb with Diode Laser + Radiofrequency + Red Photon + EMS + Massage to strengthen and activate hair follicles.
Have hair problems in Singapore? We feel you! Head over to Girls With Long Hair, a podcast that makes your hair feel understood!
CollagenUP Facial Wand $650
Free Amino Acid Masque worth $220. Radiofrequency for increased collagen & elastin, skin tightening; EMS Microcurrent to reduce forehead wrinkles, stimulate innate collagen production and increase serum absorption; Red Photon Therapy to enhance cellular metabolism and regeneration; Blue Photon Therapy for Anti-acne and Cold Therapy for anti-inflammation.
Listen to Sleeping Beauty, Dream for Beauty Sleep by Dr.TWL. Check out @DrTWL.TV for all the beauty podcasts we have lined up for you.
Bedtime Ritual Bundle $190.40
☑️CUIONS™ Anti-Ageing Sleeping Eye Mask & CUIONS™ Anti-Ageing Beauty Copper Pillow Case with Advanced Copper Ion Technology to reduce facial wrinkles.
☑️Lipisilk™ Cocoon Night Hair Wrap with natural protein-rich cocoon to condition hair while sleeping, nourishing soft and smooth tresses.
Aurora Photon Light Therapy Device $1,320
Lightweight NEXT GEN photon light therapy device with 7 therapeutic wavelengths. Recommended for use for all skin types, includes dry sensitive aging skin, combination, acne/oily skin, rosacea. Complete kit with remote control, head rest, strap and safety goggles.
Universal Beauty Bar $1,200
☑️DeIiver antioxidants and nutrients for healthy skin
☑️Stimulates collagen production for tightening of skin and pores
☑️Targetted photon light therapy for pigmentation and acne spots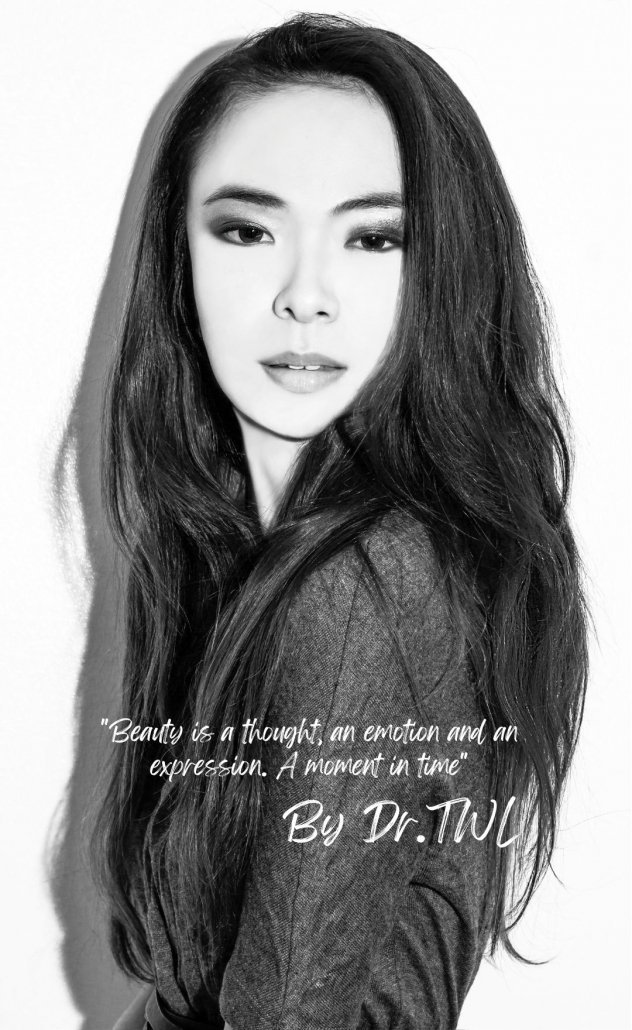 Get your headshot ready for 2023, with Makeover Studio by Dr.TWL. Belle Dream Package comes with bonus haircare bundle set for twin bookings (you and a friend!)
NEW 0% Interest Instalment Payment Plan! Shop with your DBS/POSB Credit Card at Dr.TWL Dermaceuticals and choose to spread your payments over 6 or even 12 monthly interest-free instalments when you are making your purchase!
*Bonus rebate points will be credited automatically to your account within 7 business days of your order based on the qualifying minimum spend tier – no promo code is required.
*current promo cannot be combined with other discounts and promos such as the TWLCLUB gift sets and Gift with Every Purchase campaign.
*order spend is defined as the nett amount spent and paid / charged to your credit card after any discount